7 Reasons Why Your Small Business Needs a Social Media Strategy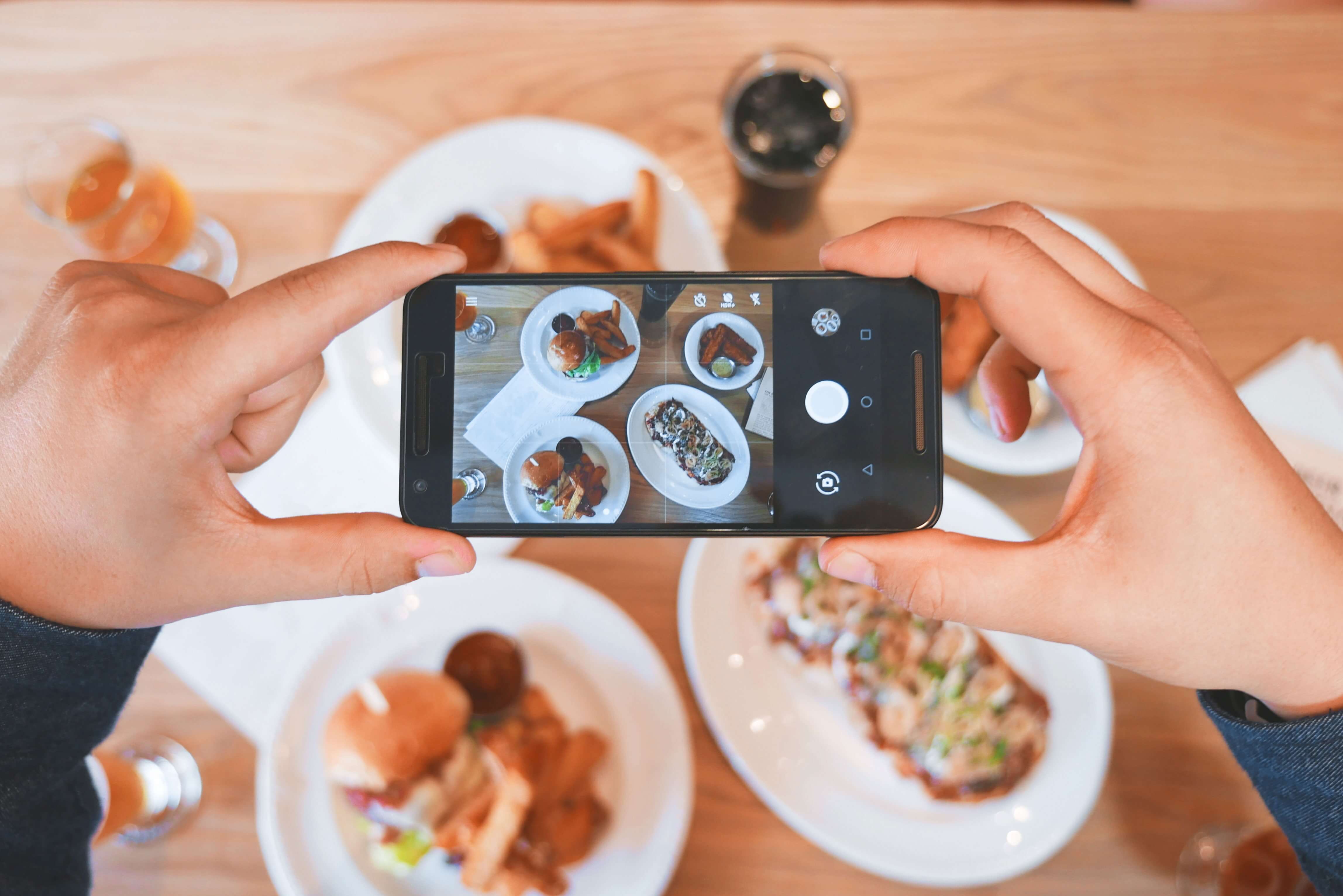 Social media isn't disappearing anytime soon - in fact, there are now 3.196 billion users on platforms like Facebook, Twitter, Instagram, Pinterest, Snapchat and LinkedIn worldwide, a number that is growing 13% year over year. Not only does a social media strategy provide your brand with another avenue to reach your customers, but it's a powerful tool for building lasting relationships with them as well. If you have yet to reach your target market on social media, it's likely that your competitors already have--more than 50 million small businesses have a presence on social media.
Wondering if it's still necessary to invest in that social media strategy? We've compiled the top 7 reasons why it's the best decision your small business can make. 
If you are looking for a company to manage your social media marketing or search engine optimization, contact Profitworks today. 

1. A Social Media Strategy is the Most Efficient Way to Provide Strong Customer Service
Social media is an extremely efficient way to respond to and rectify your customer complaints in a timely manner. According to Social Media Today, 67% of customers now use platforms like Facebook and Twitter to seek resolution from brands when they've had a negative experience. Not only does having a presence on social media provide a cost-effective way to handle these complaints, but it also allows you to do it in real-time, reducing the chances of negative information about your brand spreading online. A well-recovered customer may be even more loyal to your brand moving forward than one who has never submitted a complaint!
2. A Social Media Strategy Helps You Build Brand Awareness and Reputation
In today's world, one of the first things a prospective customer does before making a purchase is online research. If your business does not have a social media strategy, you are severely limiting your chances of building brand awareness at this stage of the consumer decision-making process. Having an active social media presence can play a huge role in signalling that your brand is one that's worth buying from. A social media strategy can help build trust with customers and it offers another opportunity for them to learn about your brand and what it stands for.
3. A Social Media Strategy Will Improve Your Website Traffic and Brand Authority on the Web
Having an online community surrounding your brand tells Google that your business is offering something of value, driving up your visibility in search engine results. In addition to the potential for higher ranking on Google, having profiles on websites like LinkedIn, Facebook, Twitter, and Google+ presents multiple opportunities for you to rank, not only for your brand name but also for the keywords you're associated with. Incorporating social media into your overall SEO strategy can be extremely effective in generating new business for your brand - in fact, a strong SEO strategy generates an average of $2.75 in profit for every dollar spent.

4. A Social Media Strategy is a Cost-Effective and Efficient Way to Advertise for Your Business
Complicated, cost-intensive advertising campaigns are no longer required to spread the word about your brand. In fact, the cost per 1000 impressions on sites like Facebook or Twitter can be as low as $1, meaning your business can reach large amounts of people with minimal marketing dollars. Although it sounds easy, simply throwing up an ad will not typically result in the conversions or leads you're looking for - it takes a cleverly crafted strategy developed by professionals to make your ad effective.
5. A Social Media Strategy Will Increase Your Conversions
Every social media interaction represents a new touchpoint with current and new customers, providing countless opportunities to meet their needs with your product or service. For example, if you share a link to a newly-released product on your brand's Facebook page, every click represents a new opportunity for a follower to click on your content and decide to buy. With multiple posts to social media a week, you are increasing your sales initiatives dramatically with minimal heavy lifting. In addition to the content you share, the engagement you get from followers can mean more conversions for your brand as well. Using social media as a way to communicate with people who are interested in buying from your brand is a simple way to answer their questions and incentivize them to buy.
6. A Social Media Strategy Generates Digital Word of Mouth
Few things are better for your brand than word of mouth, and with social media, spreading the word has never been easier for customers. With every positive review shared online, your customers are introducing your brand to their own networks, vastly increasing the number of people that your brand could reach on its own. Social media broadens your target market far beyond your current geographic constraints, allowing you to tap into a larger community with every follow, like, or share. Positive digital word of mouth is one of the most efficient ways to get strong customer referrals!
7. A Social Media Strategy Helps You Improve Customer Retention
One of the most notable benefits of a social media strategy is its ability to help your brand retain and delight customers. Once customers have purchased one of your products or services, social media makes it easy for your customers to stay engaged. Every post your business makes on social media keeps your brand top-of-mind for customers, reminding them of the positive experience they had following their last purchase. This increases the likelihood of further purchases in the future, building loyalty towards your brand.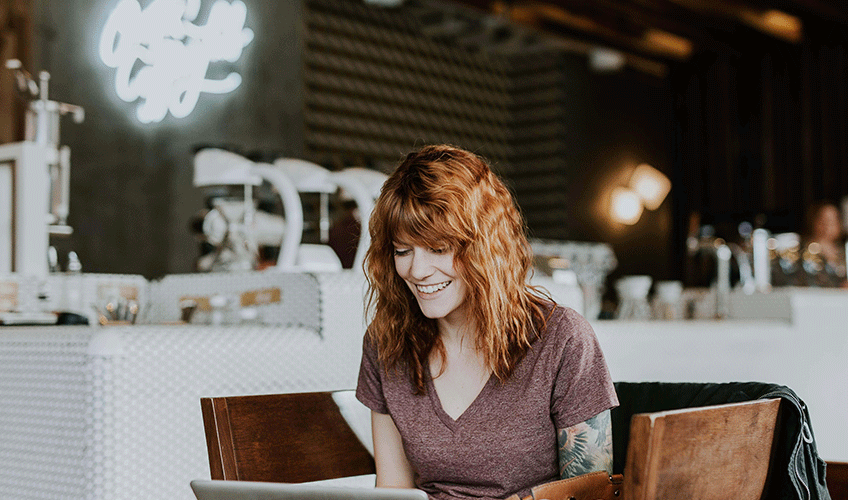 Starting From Scratch? Grow a Following in Days With This Easy Tip:
Now that you recognize the benefit of establishing a social media strategy, you may be wondering where to begin. Growing a loyal following on social can take time, but there are tactics you can use to jumpstart organic growth right away!
When launching your social media strategy, trying developing your follower base by running a social media giveaway. Whether it's a gift card to your online shop or a coupon for a free service, offering a giveaway is a simple way to encourage customers to follow your brand and have them spread the word by tagging friends.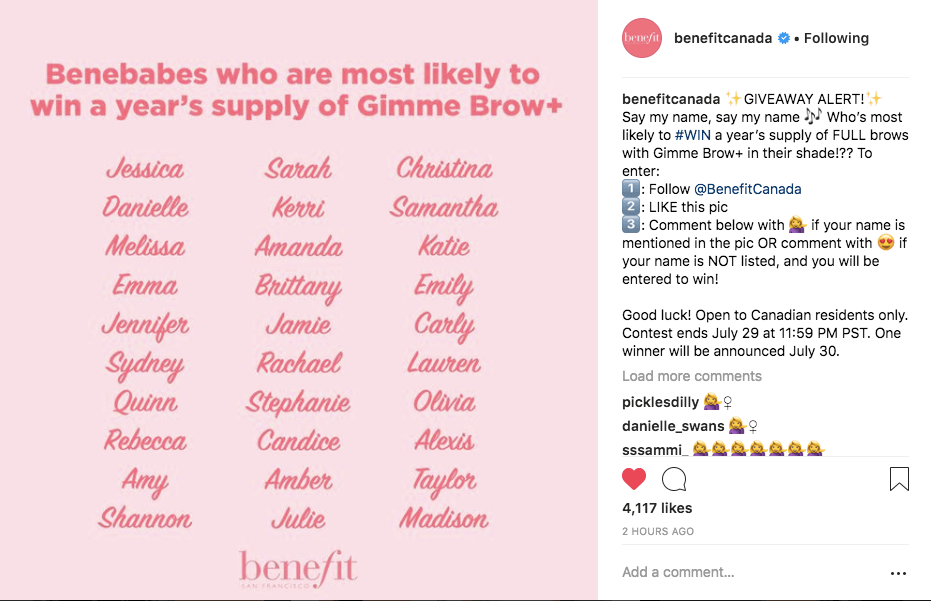 Beauty giant Benefit Cosmetics provides an excellent example of this at work. In order to encourage the growth of their Canadian Instagram account, Benefit ran a giveaway allowing followers to enter to win a year's supply of products by tagging their friends or commenting on the original post. Not only does this encourage new people to follow the account, but it also increases the post's popularity in Instagram's search feed, boosting Benefit's visibility on the platform overall.
Social Media Strategy: the Future of Small Business Marketing
Finally convinced that it's time to invest in a social media strategy? Profitworks can help! Let us develop your custom social media strategy while you focus on growing your small business. Not only will we help you reach, engage, and retain your current customers, but we'll craft a strategy that will help you tap into markets you've never reached before. Contact us today!
"Our overall sales to new customers has improved as a result of detailed analysis, proposed solutions and successful execution." -Tom (Business Owner & Customer)