WordPress Plugins to Enhance Your Website's Functionality in 2023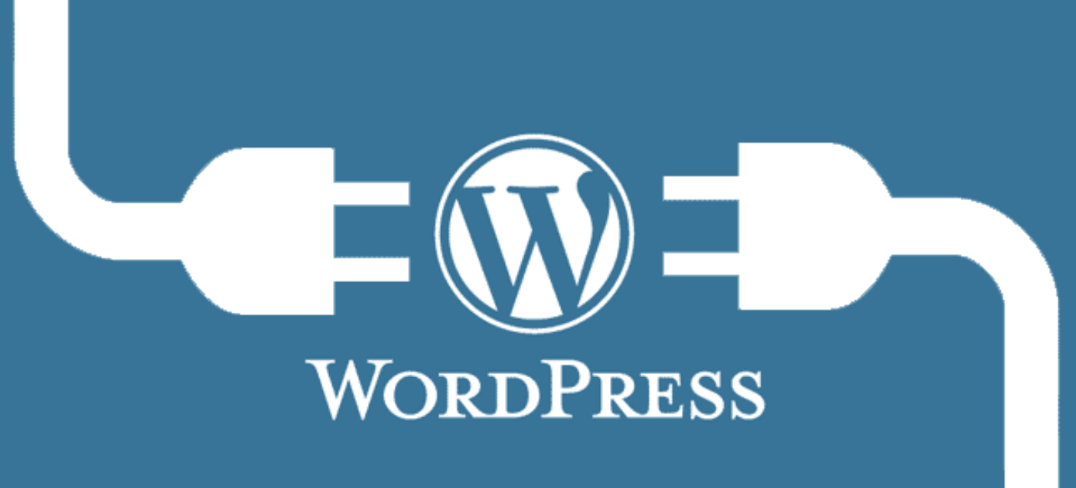 Click on each corresponding link to jump ahead: 
Plugins can be utilized to incorporate various functions into your website, such as: 
Integrating a contact form 

Setting up an online store

Constructing customized search engines

Improving website security measures  
WordPress plugins are adored by users as they allow them to execute a multitude of tasks on their websites without requiring expertise in programming languages like PHP or JavaScript. This feature makes them ideal for individuals who are not particularly savvy in coding but desire a highly functional website.
WordPress is a standout choice for website development due to its user-friendly system and wide range of available themes and plugins. These plugins are highly valuable in upgrading website functionality, particularly for e-commerce websites.
Therefore, in this article, we will go over the best plugins for e-commerce websites, the advantages of using WordPress plugins, tips for selecting the best plugins for your website, and the importance of working with e-commerce development companies. 
If you require assistance with selecting the right WordPress plugins for your business, contact us.

1. Top Plugins for E-commerce Websites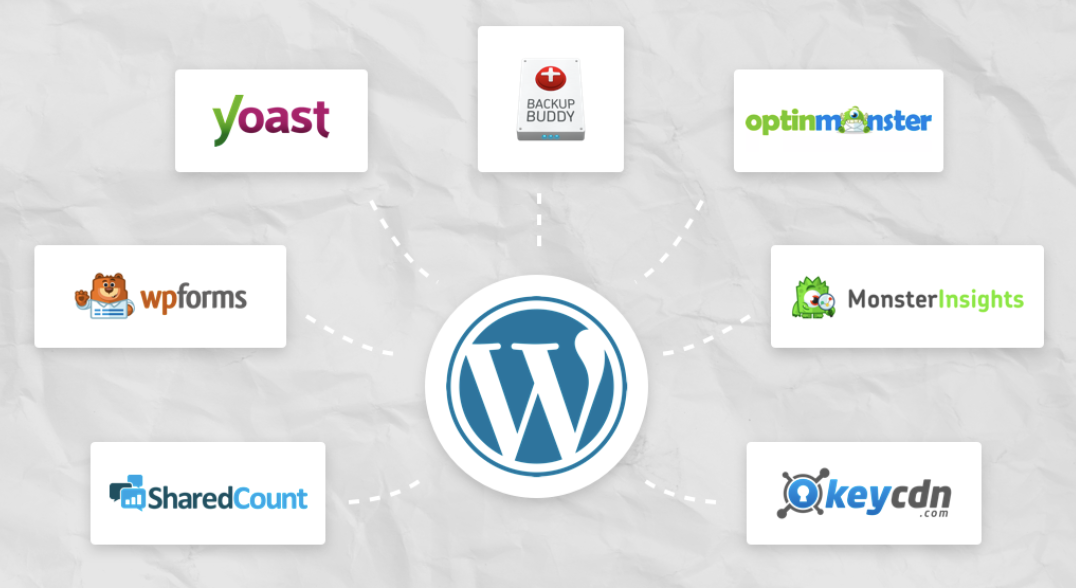 Here are some of the best WordPress plugins for e-commerce websites: 
It is important to note that there is a vast selection of plugins available to choose from. As a result, careful consideration should be given to selecting the plugins that best align with your unique requirements and objectives for your e-commerce website. If you have any questions about these WordPress plugins, do not hesitate to contact us.
2. Advantages of Using WordPress Plugins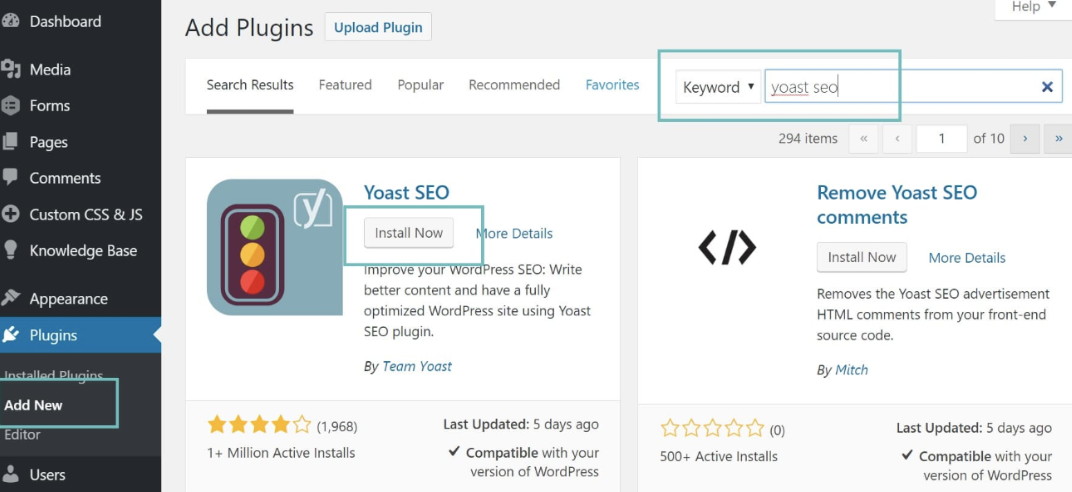 Using WordPress plugins provides several advantages for website owners:
High levels of flexibility and customization:

The vast selection of plugins available makes it easy to find and incorporate specific functionalities into your website. Whether you need e-commerce features, SEO optimization, contact forms, or more, there are thousands of plugins to choose from that can enhance your website's capabilities.

Time and cost savings:

Rather than building custom features from scratch, you can leverage pre-built plugins that have been tested and optimized.

No coding skills required:

Plugins make it easy to extend the functionality of your WordPress website without the need for coding skills. You can simply search for and install the desired plugin, and it will seamlessly integrate with your website.

Regular updates and support

: Plugins are regularly maintained which ensures that your website remains secure and up-to-date. With all these advantages, WordPress plugins are a valuable resource for enhancing the performance and functionality of your website.
Remember to use reputable plugins from trusted sources to ensure security and compatibility with your WordPress installation. Keep reading to learn more.
3. How to Select the Best Plugins for Your Website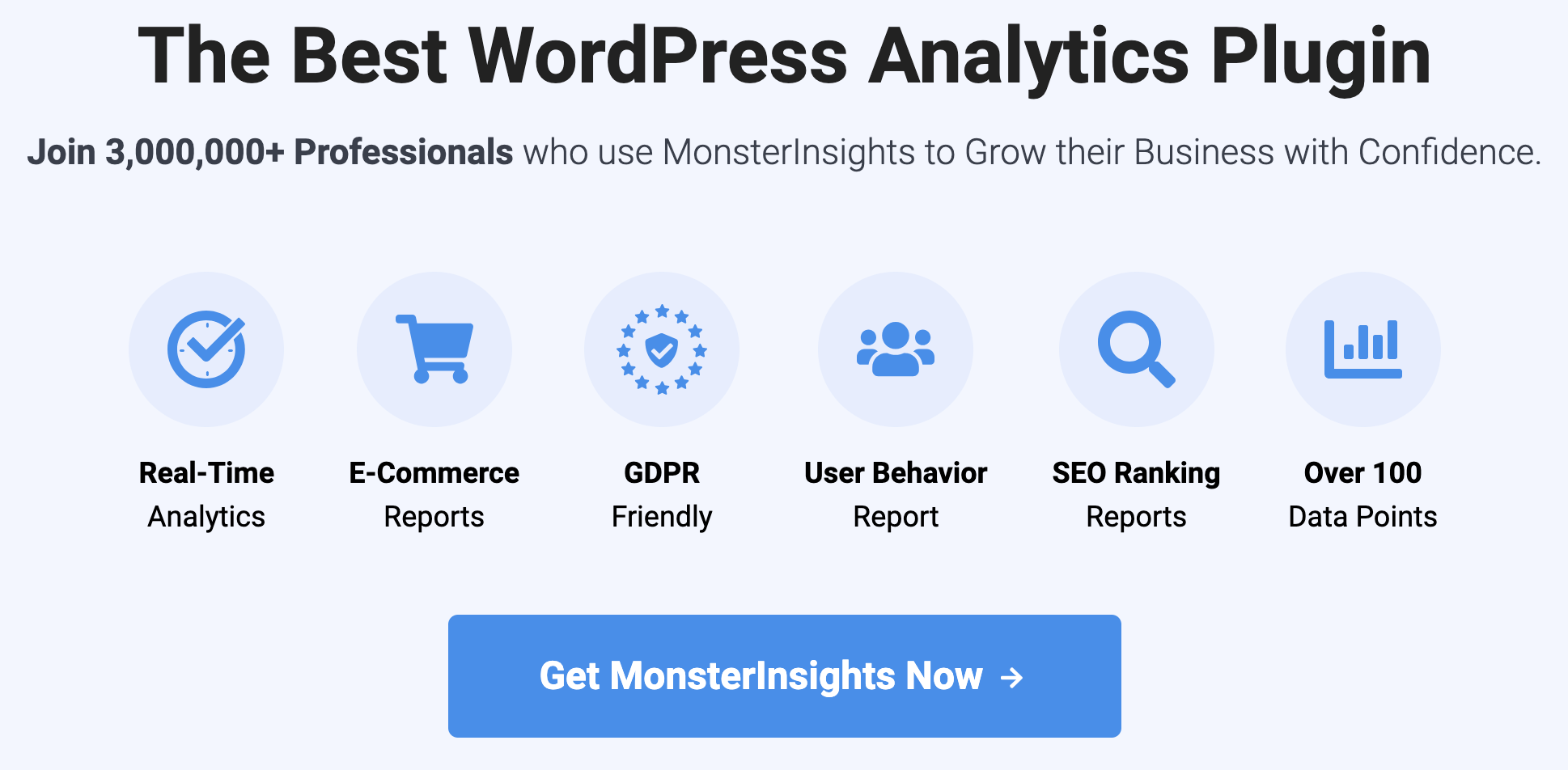 Utilize MonsterInsights for free!
To ensure that you select the most suitable plugins for your needs, it's essential to keep a few key considerations in mind when making your choices:
Determine your top needs:

Determine what functionalities you require and make a list of essential features. This will help you narrow down your search and avoid adding unnecessary plugins that could negatively impact your website's performance.

Check the plugin's reviews and ratings:

Look for plugins with high ratings and positive reviews to ensure they are reliable and effective. 

Verify the compatibility of the plugin:

Ensure your plugin is compatible with your WordPress version and theme. Incompatible plugins can cause conflicts and issues, so it's crucial to choose ones that are compatible with your current setup.

Consider the developer's reputation and support

: Opt for plugins created by reputable developers who provide regular updates and support, as this ensures your plugin will stay up-to-date and any issues can be addressed promptly.
By following these tips, you can choose the best plugins that meet your website's requirements and enhance its performance and functionality. 
4. Importance of E-commerce Development Companies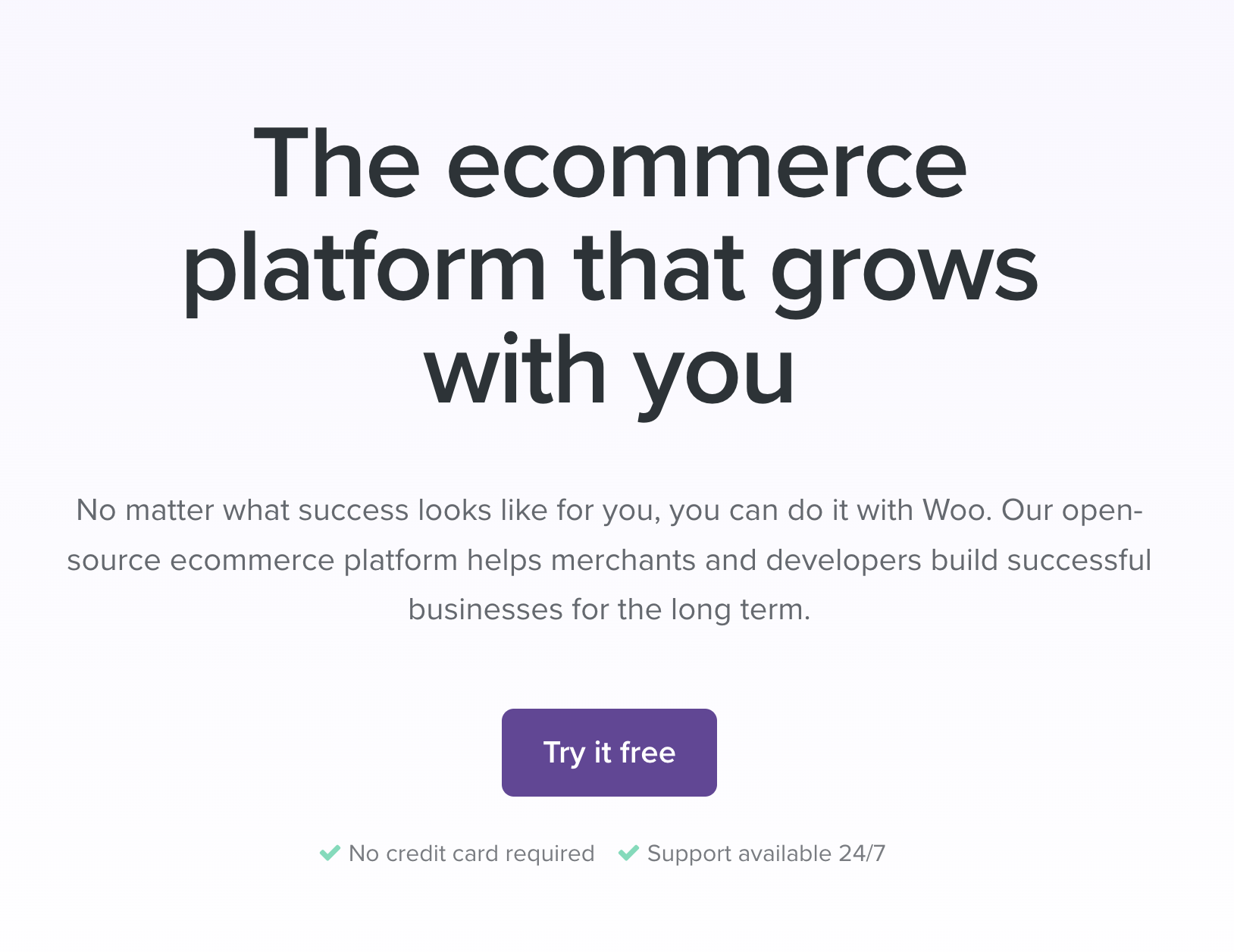 Try out Woocommerce for free!
E-commerce development companies are in huge demand these days. They have helped many businesses to grow their online presence, increase sales and boost their ROI by providing them with advanced e-commerce solutions. If you want your business website to achieve new levels of success, it's crucial to hire an expert e-commerce developer who can provide you with the ideal solution for your needs and budget.
The main benefits of hiring an E-commerce Development Company include:
An expert e-commerce developer

can create a user-friendly and easy-to-navigate website

, ensuring that customers can find what they need without any hassle. This enhances customer satisfaction, as online shoppers don't require any special training or skills to navigate through pages, unlike in traditional brick-and-mortar stores, which may have barriers such as long queues or limited space.
ECommerce sites tend to offer better user experience and better conversion rates than other types because users don't feel rushed when buying things online. This is because there aren't any distractions present during this process (such as people talking nearby) which makes them more relaxed about making purchases from websites rather than walking into physical stores where there might be crowds of people like at peak times such as Christmas.
Conclusion
We trust that this article has provided you with valuable insights into the significance of plugins and how they can enhance your website's functionality. If you're seeking a plugin to enhance your e-commerce website, we recommend considering Magento or Shopify. These platforms offer exceptional features like inventory management and order tracking, which can greatly improve your online store's performance.