This article is a guest post from Ness Garcia who is a free lance writer and has experience working with geo tags. When Ness contacted us and we could out she had experience with geo tags we were very excited to have her write a guest post as we know this topic would be helpful for small business owners and for our website as well. We will definitely be adding this to our website as well. If you have a sales, marketing or website area of expertise and would like to write a guest post please This email address is being protected from spambots. You need JavaScript enabled to view it. as we always love to feature guest posts from experts in their given field.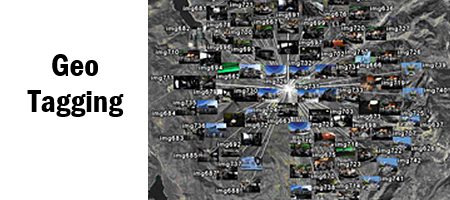 Executive Summary
- Geo tagging is a technique that allows you to tag your website, content, RSS feeds, and other things to certain locations
- You can check the current geo tags for your website at http://smo.knowem.com/
- Geo tags can be added to your website either by adding a plugin to your website or by adding HTML code in the <head> section
- when you add geo tags the benefits are that it increases your local search engine rankings thereby increasing local search traffic to your website
- remember to be safe, if you run a business our of your home don't include your exact location
What Exactly Are Geo Tags
If you have a website for your local business, wouldn't it be great if potential customers can easily find your location? This can be made possible with Geo Tagging. Geo tagging is a technique that allows you to tag your website, content, RSS feeds, and other things at certain locations. You will be able to use the latitude and longitude to let your viewers know exactly where you are or where something is. You can use other elements other than longitude and latitude to make it more personalized. Add descriptions, titles, names, and more. There are plenty of different ways that geo tagging can benefit your online presence. We are always looking for more ways to attract visitors and increase our online presence, so using geo tags might be the solution to some of your problems.
How To Check Your Current Geo Tags Code
A great way to check the current geo codes for your website is to go to http://smo.knowem.com/, enter your website and to click the geo/local tab. This will then show you what geo tags your website has and which ones your website is missing. If you check your code a realize it needs a lot of work that you don't want to get into, you can contact Profitworks about their website SEO services.
How To Write And Implement Geo Tags
There are a couple ways to implement geo tagging into your site or content. The easiest way is going to be plugins, the next way will be to use meta tags. Plugins can be extremely simple to install and to operate. An example of a platform that has geo tagging plugins would be WordPress. You can easily find a free geo taggin plugin, download it and being using it on your site and content within minutes.
The next option is a little more complicated if you are not aware of how to use HTML. Once you get used to it, it becomes easier. You will need to create a ICBM meta tag and also include the longitude and latitude with any other elements that you want. A quick example of how a basic meta tag looks would be: <meta name="ICBM" content=40, -120" /> You can then add in the other elements that will make the tag better for your viewers. A full set of geo tags would look something like the below and should be placed in the header of the website. This means it should be placed between the <head> and </head> tags.
<meta name="geo.region" content="US-MA" />
<meta name="geo.placename" content="Boston" />
<meta name="geo.position" content="37.09024;-95.712891″ />
<meta name="ICBM" content="37.09024, -95.712891″ />
Benefits That Come With Geo Tagging
There are plenty of ways that you can use geo tagging to your benefit. If you are a small local business, then you can really benefit by tagging your business in all of your content. When you target your traffic, you will be able to reach people that are nearby, so when they go over your content or website, they can easily find your location. You have probably ran into plenty of websites that show their location on Google maps or some other type of map, which makes it much easier to figure out how to get there.
You can also use geo tagging to make your content have more value. If you are a blogger or write reviews, then tagging the places or things you are writing about can really give your readership and better experience and let have an easier time finding it. There are plenty of business review bloggers who review local businesses and without geo tagging, their readership wouldn't know exactly which establishments they are reviewing.
Tagging also gives your site an extra SEO boost. Everyone is always looking to increase their rankings within search engines, and geo tagging could be that boost you need to get the traffic you have always wanted. Even if you don't have a physical store, you can still easily use geo tagging to add some value to your site and also get more SEO.
If you need help setting up your geo tagging you may want to consider our website traffic and website conversion services which includes having these tags optimized for your site.
Always Be Safe When Geo Tagging
While you might want to let everyone know where you are, you should always make sure to be safe. If you are blogging and run a business out of your home or just blog for fun, you want to make sure that you don't let everyone know exactly where you live. This might lead to some unwanted situations. We have all heard the stories of people getting harassed after providing too much information to the wrong people. A good thing about geo tagging is that you don't always need to be so specific. You can give a general area without putting yourself at risk. While you may trust and love your readership, you shouldn't trust them with your personal information.
All in all, geo tagging is a practice that should be used by everyone on their website. It will lead to increased local search rankings and more conversions!
Learn The 7 Key Tasks To Increase Traffic To Your Website. Click Here For The Free Report.
About The Author
Ness Garcia is a freelance writer who loves to share her knowledge in social media and internet marketing on various blogs. She also writes guest posts for MakeAWebsite – a site that focuses on providing useful information to users through their reviews on well-known web hosting companies in the industry.
My name is Chris R. Keller. I work at Profitworks Small Business Services helping various B2B small businesses in Waterloo and Kitchener Ontario generate new customers via our full marketing & sales service, our website traffic and sales service and our marketing plan services. I am also the general manager of this publication on Profitworks.ca. Feel free to connect with me on Google+ or learning more about Profitworks by visiting our Google+ Page. If you are interested in getting new customers for your small businesses enter your email in the box provided below and click the "Send Me Free Marketing Insights" button.
Other Articles You Might Be Interested In
1. The Marketing Methods For Small Businesses With The Best Return On Investment
3. 4 Best Practice Website Design Rules
4. How To Review Your Website SEO & Optimization Performance