The Ultimate Guest Posting Guide - How To Do it Like An Expert Even If You Are Not One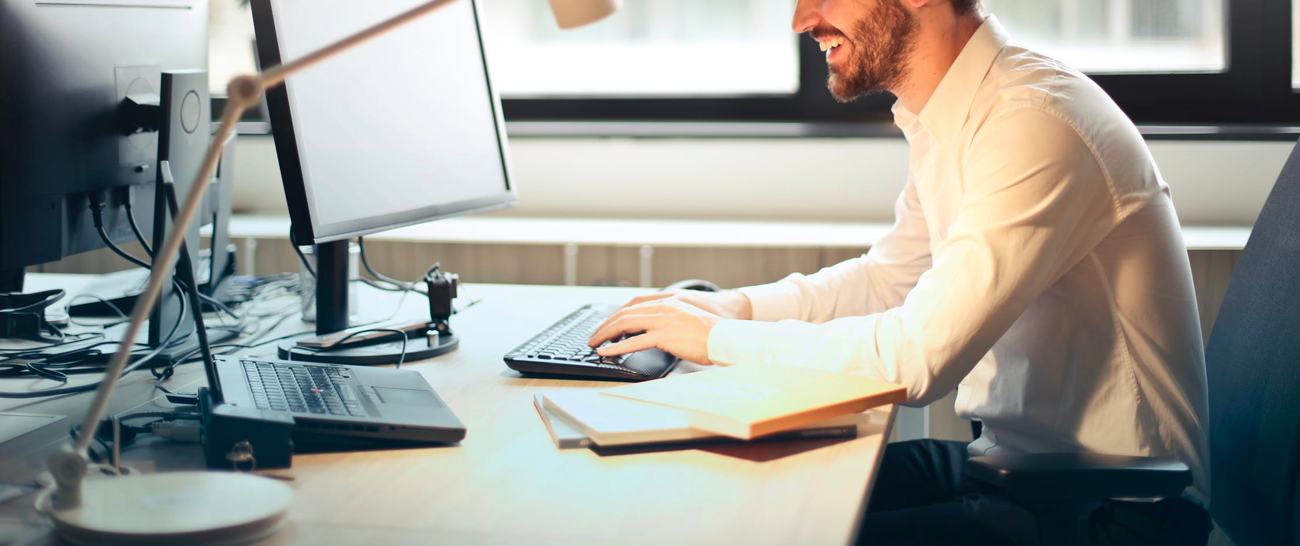 Author Bio: Callum Mundine is part of the marketing team at One Egg. He is an Amazon marketplace & white hat link building specialist and has launched multiple successful brands on Amazon.com. Callum like his eggs boiled.
Guest posting is one of the most efficient but often unapplied social media marketing strategies. It's as old as blogging itself, and there are a lot of benefits from guest posting if the tactic is used the right way.
Why Choose Guest Posting?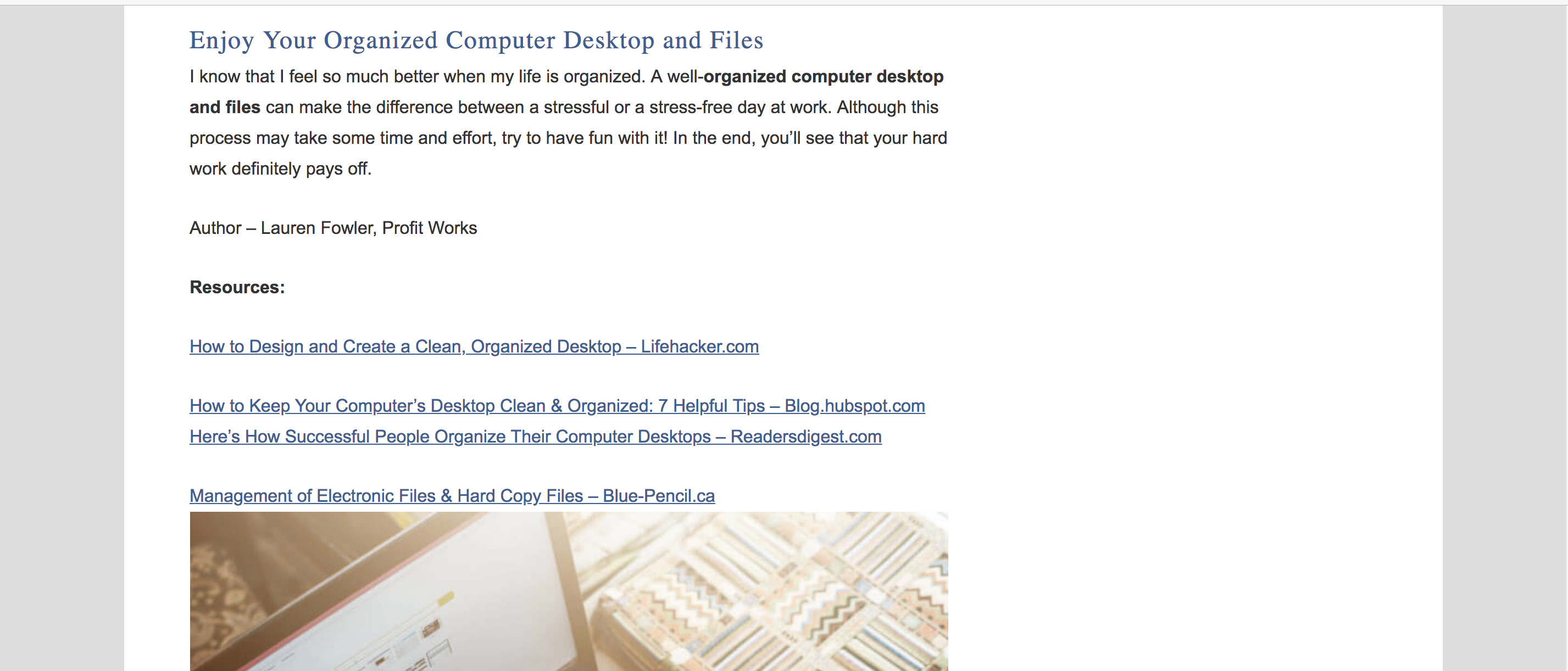 A guest post written by the Profitworks team for blogger Organized31.com
Guest posting refers to how writers post original content to a targeted publication as an outside author. They are able to share their ideas, research, and insight through an outlet whose audience is eager to learn more about a particular topic or issue.
Guest-contributed content allows your business to establish and communicate your credibility in your chosen industry. An expert guest blogger brings a certain value and panache to your otherwise limited content. And we're not talking about short, 300-word posts that are submitted to multiple blogs. An effective guest post is professional in tone, non-promotional, and is submitted only to a single outlet. This type of content can directly impact more than 50% of your site traffic and marketing revenue.
Guest posting is usually put in the same light as a Private Blog Network (PBN) because both are related to link building. But there's a big difference in terms of the value gained from these two tactics.
Guest posting is a great way to share timeless knowledge and expert information to your niche, and link building becomes just a secondary benefit. In contrast, PBN (a network of websites used to build links to a main website) is primarily done to manipulate search engine rankings, and is now a violation according to Google's Webmaster Guidelines.
How to Guest Post Like an Expert
Set up the campaign
Before you start on your guest-posting venture, you have to decide what your goal is. Being clear on this will help you decide on the right kind of blogs to submit your guest content to. There are three goals for this strategy:
Position yourself as an authority in the industry
Increase traffic for your website
Build backlinks to your website
If your goal is either a or b, you need blogs that have a large following. If you are just aiming for c, then look for blogs with a strong root domain authority. However, link building shouldn't be your primary goal in guest posting. You can achieve all of these three goals if you create the right kind of content and publish it on the most suitable site.
Harvest guest posting sites
There are a couple of ways to find websites or blogs that are actively looking for content in your niche. Just keep in mind that the sites should help you meet the goals you have identified.

An example of what you might search on Google to find sites that accept guest writers
These are a few examples of what you search on Google to find sites that accept guest writers:
[your keyword] + "write for us" [your keyword] + "submit blog post"
[your keyword] + "guest post" [your keyword] + "contribute to our site"
[your keyword] + "guest post opportunities" [your keyword] + "articles wanted"
[your keyword] + "submit news" [your keyword] + "contributing writer"
[your keyword] + "become a contributor" [your keyword] + "submit content"
Google reverse image search
You can mine the sites that other writers have contributed to. The first step is to find an author in your target niche that writes a lot of guest posts. When you find one, grab the URL of the headshot they use in their author bio and place the URL into Google reverse image search. The search will list all of the sites that the author has guest posted on, which you can then explore for your own submission.
Twitter's search index is always up-to-date, so it can be a great source of blogging opportunities. Enter a guest post search query then look at the results. Within a few seconds, you will have an array of sites that accept guest posts.
Research your competitor's backlinks

Use sites like Ahrefs.com to learn more about your competitors - Screenshot of ahrefs.com
Exploring your competitor's backlinks is important because this makes it possible for you to find sites that are not openly advertising their willingness to accept guest posts. You can research backlinks by reading up on your competitor's content. If you happen to notice that they are ranking well using the same keywords as you have, then try to learn more about it.
You can take the URL of your competitor's homepage and use a tool like Ahrefs. This software lets you see the exact keywords that other sites are benefiting from (in organic search results) as well as how much traffic these keywords bring them.
Use ScrapeBox (the right way)
ScrapeBox is a software that collects (or scrapes) data from the Internet. The process includes harvesting proxies, creating a sitemap, creating an RSS feed, collecting keyword ideas, collecting websites based on footprint, mass blog commenting, among other things.
Though a lot of people swear off ScrapeBox because of the amount of spam it fetches, it can still be useful if you want a quick way to reach legitimate sites. ScrapeBox can actually speed up the keyword search and the process of finding sites because it harvests the URLs based on your focus.
The only issue with ScrapeBox is the automated requests to search engines, which could lead to your IP being banned due to the large amount of requests being sent out. You can prevent this problem by controlling the settings and having a reliable proxy service. Also, it pays to balance automated software like ScrapeBox with manual research to find sites with the highest prospect for your target niche.
Linkclump for Google Chrome
Linkclump is a tool that can make your research so much easier. As a prospecting guest blogger, it will take you quite a long time to sift through every search engine result to find relevant information. With Linkclump, you can cut through that time as it enables you to open, copy, and bookmark multiple links at the same time.

Sites such as Upwork.com can help you connect with freelance professionals - Screenshot of Upwork.com
Searching for guest blog opportunities online can be overwhelming. There are so many avenues to explore and there is no guarantee that sites will take on your work.
If you simply don't have the time to do all of this, you can always hire a freelancer to do the gruelling work for you. Sites like Upwork can connect you with freelance professionals who can be hired in a snap. This way, you can delegate the difficult task of searching for potential sites online and focus on building great content.
Email your prospects
After you have navigated the online world and decided which sites you will be connecting to, it's now time to send your pitch. Some tips on how to do this successfully include:
Yes, cliché as it sounds, a great topic is still what gets you noticed by authority sites. Again, be clear about your niche and think of issues that are in tune with that audience. Sites accepting guest content favour pitches that include at least 3 potential titles, with a brief outline or explanation on what each title will cover.
This is not to say that every topic you pitch should be entirely new. When you research your target websites, look at their array of published topics. Maybe there are some that could do with a follow-up article. Be careful not to suggest a follow-up to a highly popular post. Instead, try to comb for topics that are a little more obscure and do an interesting follow-up on those.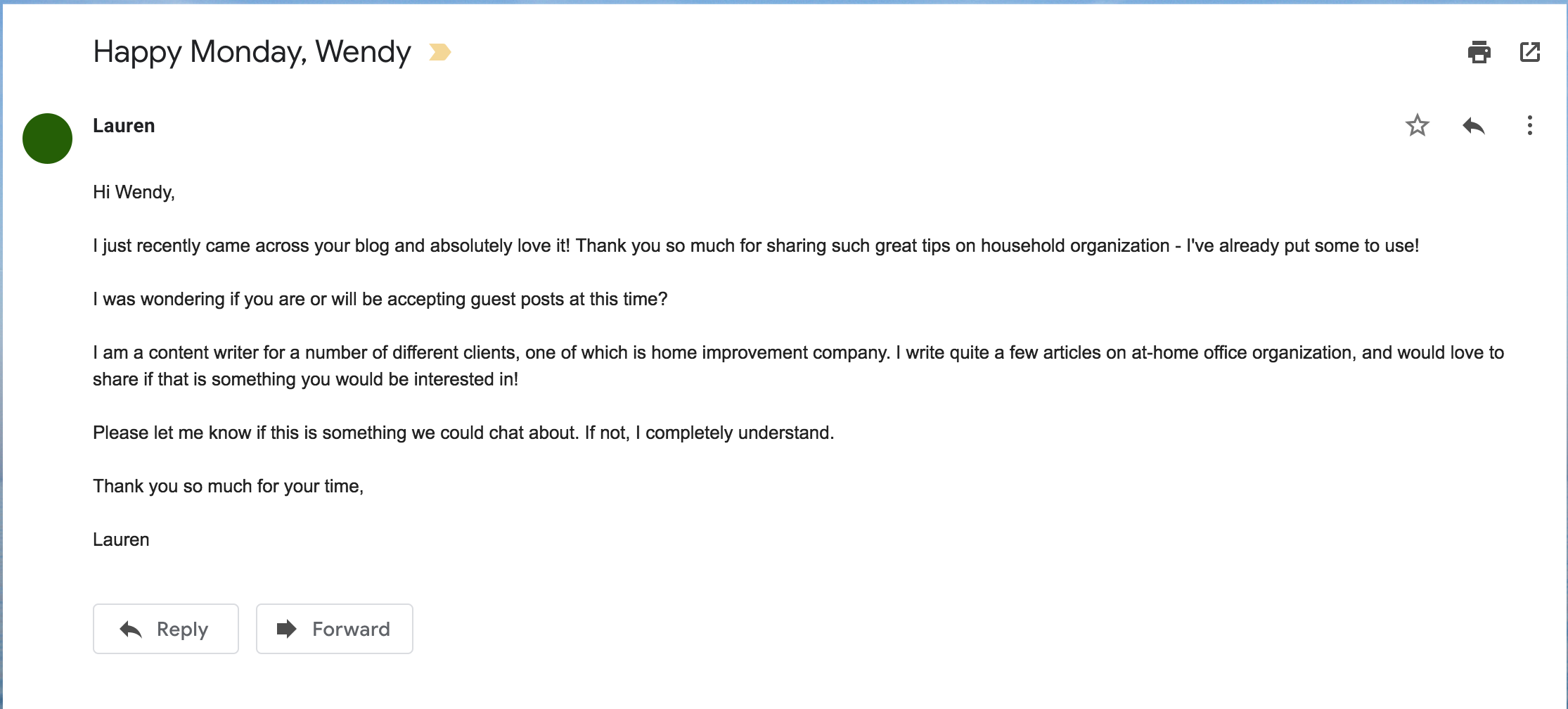 An example of how to personalize your email, as well as what length it could be
You don't have to really get to know an editor to be able to send a personalized pitch. You can just compose your email in such a way that it feels sincere.
For instance, address the editor by his or her name. Also, you can reference something previously stated on their blog that was significant for you. The key is to engage your prospects in a meaningful conversation about what both parties can gain in a collaboration.
Think about it. Who do you think an editor would be more inclined to reply to? An automatic, mass-generated message or a genuinely written email? When you get multiple pitches at any given time, of course, the personalized ones will stand out.
Showcase your writing skills
The most effective way to do this is to attach samples of your writing on the pitch. As much as possible, try to compose samples that follow the form and tone of articles that are published on your prospective site.
These samples should also be relevant to the topics you are pitching so that the editor can surmise right away that you have the competence to be a contributor to their blog.
This is an example of a guest posting we ran for Datanyze's blog. Datanyze is a firm that specializes in technographics and market research analysis. Their blog is a B2B (Business to Business) publication that targets Software as a Service (SaaS) marketing and sales teams.
https://resources.datanyze.com/blog/how-to-use-data-to-personalize-your-advertising-and-refine-your-target-audience
This guest post entitled "How to Use Data to Personalize Your Advertising and Refine Your Target Audience" was quite successful as it is a relevant topic for SaaS companies. It's a comprehensive article on how to personalize your campaigns according to identified target buyer personas. We've taken the manual approach of relationship building for this article, and it was well worth it because it netted us great exposure to a brand new set of audiences.
Along with other pieces that we have published in a period of several months, our organic traffic grew through the roof.
Keep it short and sincere
Editors do not always have the time to read long emails, so keep your pitch brief but clear. Emphasize what their site can gain from publishing your pitched topics. And more importantly, be open about your goals – whether it's traffic, link building, or credibility – be sincere in what you are looking to get from guest posting. Transparency goes a long way in fostering a relationship with a reputable site.
Guest posting remains an influential tool for sites to establish their brand credibility. Starting your endeavour as a guest author may seem daunting at first, but applying these strategies can help you navigate, and ultimately, take a successful crack at blogging.