This article will be a step by step guide to local SEO for beginners. 
SEO is an acronym for search engine optimization, and Profitworks offers local SEO packages that will help you get to the top of search engine results in your service area, as well as increase leads and sales - contact us today to get started.
To get to the bottom of this topic, it's important to define SEO and be aware of certain do's and don'ts. Let's dig in and take a closer look.
Local SEO For Beginners: A Step By Step Guide for 2020
What is SEO?
SEO stands for search engine optimization, described by Neil Patel as "the art of ranking high on a search engine in the unpaid section, also known as the organic listings."
In other words, SEO is the process of enhancing your online content so that a search engine like Google is more likely to show it as a top result for searches of a certain keyword.
For example, let's say you own a restaurant in the Kitchener-Waterloo area that specializes in gourmet hamburgers. To get people to visit your website and ultimately your restaurant, you might want to post an article about why gourmet burgers are better than fast food, and, as a result, get the search engine (which, in 90% of all cases, is Google) to show your content as the top result to anyone who searches for the phrase "gourmet hamburger."
SEO is the work you put into the article in order to make Google very likely to include your post as one of the top results whenever someone searches for that keyword.
It will take some time for organic SEO efforts to bear fruit, but it's well worth planting those seeds.

On-Page SEO
This refers to the various tactics employed on your website to improve search rankings.
Here are a few things to consider in terms of SEO for beginners and local business owners.
1. Longtail Keywords
Think of your audience and the phrases they're searching for, and try to create and optimize your website content around those keywords. Longtail keywords will be very specific to what you are selling and will usually include the local service area.
To go back to the hamburger restaurant example, you might want to start with "gourmet hamburger Kitchener" or "gourmet burger Waterloo" as the foundation upon which you create an initial article.
2. Meta Description
This is the short description that appears below your URL on a search engine results page. It should describe the content on that page, and most importantly, include the relevant keywords you are targeting. Try and keep your descriptions to under 300 characters to ensure your entire description is shown in search results. 
3. Titles
Make sure to incorporate your keyword into the page title as well as headings. The URL should also be easy to read and follow.
4. Alt Tags
Alt tags refer to the word or phrase designated to photos added to your article. If you use a graphic in your blog that outlines some gourmet hamburger tips, for example, you can save the alt-text for that image as "gourmet-hamburger-tips", and that graphic will start to rank for that phrase in Google image results.
5. Internal Linking
Link your articles to related pages. This makes it easier for search engines to crawl your site, and also keeps visitors engaged longer. Calls to action should direct the reader to how they can contact you or purchase your product.
Our SEO for beginners checklist can help get you started - download it today!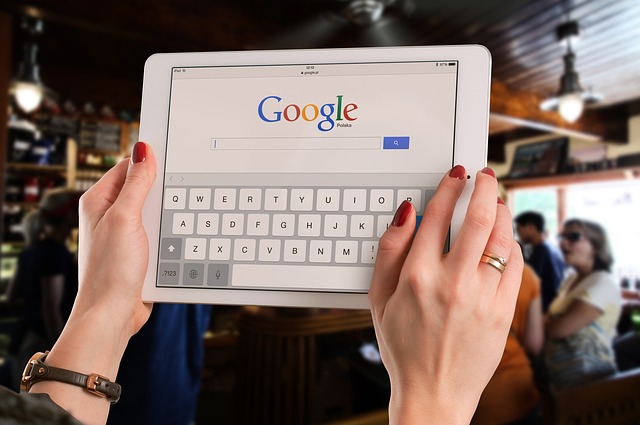 Basic SEO strategies can go a long way towards rising in Google rankings.
Off-Page SEO
Even after all those on-page SEO steps, there's still work to be done.
1. Backlinks
According to Weidert.com, "the number and quality of backlinks you have to your site is undoubtedly the biggest factor of off-page SEO. The more sites linking to your content, the more domain authority Google grants your site, boosting your ranking."
There are several organic approaches you can take: guest blogging, being featured in industry trade publications, and seeking out contacts in the industry who'd be happy to share your content. For local business owners, getting on directories and events pages is key, for example.
2. Domain Authority
Domain authority is a predictive tool calculated as a number on a scale of 1-100. This is assigned to your website by search engines to determine the overall strength of your website. This is calculated by a number of factors, including:
How long you've had your domain name;

the history of the domain name;

the number of backlinks;

the number of 404 (error) pages.
All of these factors will be taken into consideration by Google, and the higher your domain authority, the more likely you are to rank highly with regards to your targeted keywords.
3. Social Media
Social media is a powerful way for businesses of all sizes to reach prospects and customers. Your customers are already interacting with brands through social media, so if you're not speaking directly to your audience through social platforms like Facebook, Twitter, Instagram, and Pinterest, you're missing out! 
Ranking in search engines isn't directly related to interactions on a social media post, but shares can generate traffic to the site and spur on sales leads.
This all happens organically, so it's a win-win to get your content out there on social media platforms where potential customers are eager to consume content.
4. Local Directories
In order to gain traction in local markets, it's important to make sure your company is listed in local online directories and that your Google My Business profile is active and up to date. With a Google My Business Account, you get more than a business listing. Your free Business Profile lets you easily connect with customers across Google Search and Maps.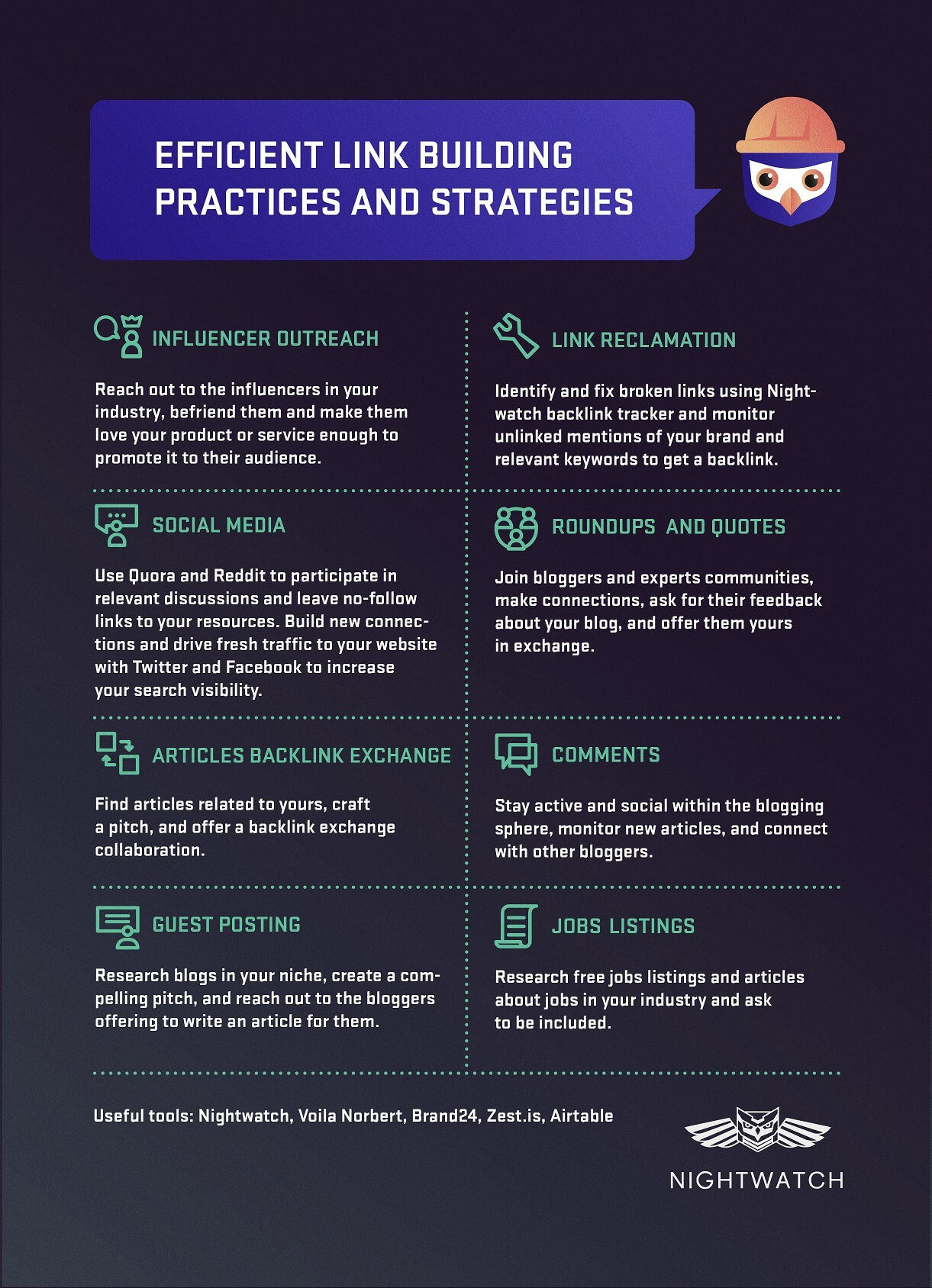 Backlinking remains an important aspect of SEO for beginners.
Technical SEO For Beginners
This refers to any SEO work that is done apart from content reaction and involves laying a strong foundation for your website on which to give your content the best chance to rank for relevant keywords and phrases.
What does that mean? Search engines will take the following positives into account when ranking your site:
Site speed

Mobile-friendliness
Duplicate content, on the other hand, will be seen as a net negative and do more harm than good.
Download our SEO checklist to make sure you're covered in these areas. 
Black Hat vs. White Hat SEO
According to Google Support, Black Hat SEO refers to the practice of loading a web page with keywords in an attempt to manipulate a site's ranking in Google search results. This results in negative user experience and can harm your site's ranking.
This is also known as keyword stuffing, defined by HubSpot as "a practice against search engine guidelines, used to get a site ranking higher in search results. These unethical tactics don't solve for the searcher and often end in a penalty from search engines."
Google offers the following example of keyword stuffing: 
We sell custom cigar humidors. Our custom cigar humidors are handmade. If you're thinking of buying a custom cigar humidor, please contact our custom cigar humidor specialists at This email address is being protected from spambots. You need JavaScript enabled to view it..
You may think keyword stuffing isn't a big deal, and that filling your page with keywords will drive more people to your site. The opposite, however, is generally the case.
Take it from the Alexa Blog: "Keyword stuffing is widely condemned by search engines, and the activity could lead to a search penalty.  In other words, if you fill your page with needless keywords, it won't improve your chances of ranking higher. It will decrease them. You could get a penalty that removes your page from search engine results pages (SERPs) altogether."
Needless to say, having your pages scrubbed from search engines is going to lead to a huge loss in traffic.
Profitworks offers White Hat SEO services and can help you grow traffic in a way that follows Google's standards.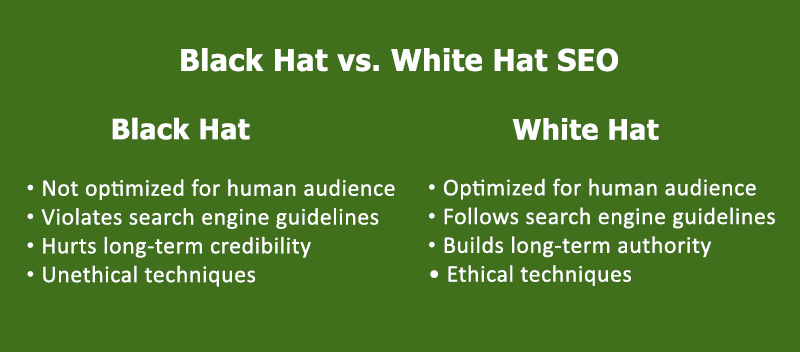 SEO For Beginners: Benefits of Local Outsourcing
Proven results
In order to grow website traffic effectively, you need to gain an understanding of the people you are trying to attract with your product or service.
As MOZ puts it, SEO isn't just about the search engines themselves -"It's about understanding what people are searching for online, the answers they are seeking, the words they're using, and the type of content they wish to consume. Knowing the answers to these questions will allow you to connect to the people who are searching online for the solutions you offer."
Chances are you aren't able to keep up on all the latest in SEO techniques on your own, nor are you able to dive too deeply into online marketing trends and local longtail keywords. With the help of SEO professionals, however, you can become the leader in your industry or specific market!
Knowledge, Tools and Skills
SEO consulting services include activities such as keyword traffic monitoring, website conversions and link building, all of which can assist you in making smarter decisions which can lead to greater opportunities and increased sales.
There's no shortage of these SEO tools, either. This guide outlines 191 of them, but you don't need to worry about mastering them on your own. Contact Profitworks today to help you get started. 
Saves You Time and Money
When your company is better informed about what is and isn't working concerning your marketing efforts, it will save a load of time and money. 
Not only will you not have to worry about staying up to date with SEO tools and trends, but you'll also free up your in-house employees to focus on their strengths as well.
Customer service, for example, should not be sacrificed in the pursuit of SEO. "It's important to give your customers the attention they deserve," the Guerrilla Agency notes. "If you are busy on your computer all day working on SEO you may not be able to devote the time to build those relationships that can help your business succeed." Focusing on your new customers will help make sure they keep coming back!
Your SEO consultant will also be aware of the need to go deeper than simply growing website traffic. They will be able to tell you how much progress you are making in terms of bringing potential and actual customers to your site.

Looking To Move Beyond SEO For Beginners? Trust Profitworks!
Profitworks Small Business Services provides website traffic and website conversion optimization services to increase the number of sales generated from a website. The focus of our services is on increasing sales and providing a positive return on investment.
We have developed strategies to increase your sales in an ongoing and continually increasing manner; that's what we call Closed-Loop SEO. This unique approach to SEO means that we're not satisfied until you've seen the impact our efforts have on your revenue. Access our Closed-Loop SEO For Beginners brochure by clicking on the button below.

What Profitworks customers are saying:
"The importance of Website Optimization in today's competitive market is critical for the growth and development of any company.  We engaged the experts at Profitworks to develop an engine-friendly website, and are seeing the results of an increase in sales from customers who "found us on the web"." - Cathy (Business Owner & Customer)
To learn more about Profitworks, click here. And if you are interested in getting new customers for your business, contact us today!