Case Study: Bridesmade.ca Most & Least Effective Marketing Channels
In this blog article and podcast we discuss:
The Facebook post tactic that worked to generate over 11,000,000 views on Facebook from a single post
What marketing channels Bridesmade.ca has all tried
Which of these marketing channels have been the least effective at driving sales
Which of these channels have been the most effective at driving sales
The keys to being successful when using Facebook Ads
Tips for how to make trade shows more effective and drive a positive return on investment
What they learned about picking a name and a domain
What they have learned about obtaining sales growth in their first 3 years in business
Ask us how you can use Facebook to drive sales for your business or any marketing related question you have by clicking here.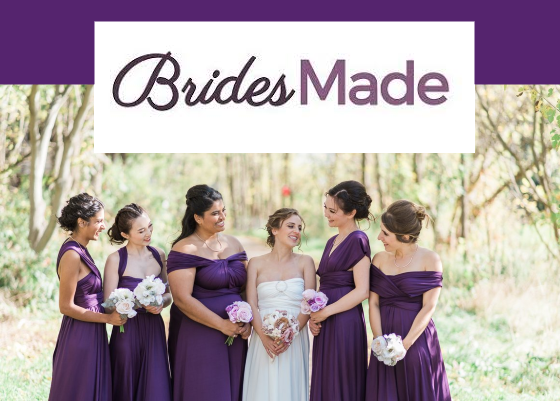 Executive Summary
Diversification of marketing channels is important for long-term success
Bridesmade found Twitter to be the least effective marketing channel to drive sales for their business
Bridesmade found Facebook Ads to be the most effective marketing channel for them to drive sales
To make Facebook Ads effective it is important to include a call to action that warrants action instead of making statements about the benefits of your product
A key to success is going where your market talks about your industry and just listening to what customers are saying
In order to grow you need to be willing to take large risks and make large investments
The single most important factor to becoming and staying a leader in your market is to focus on what customers actually need
To understand what customers need and want you have to listen to what customers are actually saying
To listen to customers you should go to where customers are talking about your industry and just listen to what they are saying
Sales & Marketing ROI Podcast: Episode #57
How One Startup Created A Facebook Post That Generated Over 11,000,000 Views
Listen to this podcast- click here

Subscribe our podcast now - click here
View a full listing of all our podcasts - click here
The Post That Generated Over 11,000,000 Views On Facebook
The Post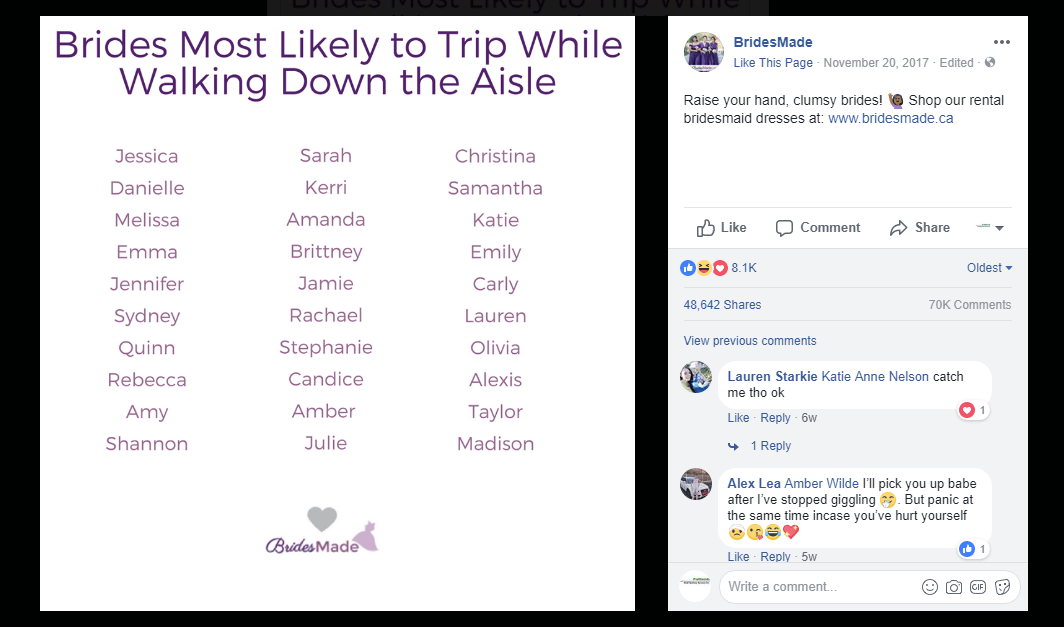 Key To This Posts Success:
Was posted before Facebook made a change to their algorithm showing fewer posts from publishers (read more)
Included humour
Tagged people by name
Gave a reason for people to tag their friends
Link To The Post: https://www.facebook.com/bridesmade.ca/photos/a.476418589212676.1073741828.475085726012629/751436341710898/?type=3&theater
Bridesmade.ca Facebook Page: https://www.facebook.com/bridesmade.ca/
A Facebook Ad Example & The Results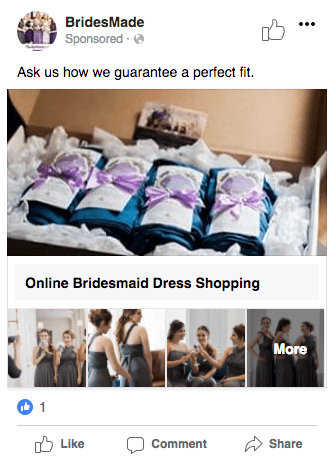 Become The Leader In Your Market

Profitworks provides strategic marketing services specializing in SEO and website conversion optimization services. We work with our clients to have them become the leader in their market. Our services increase the number of sales generated from a website and increase the speed at which a company's revenue grows. The focus of our services is on increasing sales and providing a positive return on investment. To learn more about Profitworks, click here.
Other Articles You Might Be Interested In