The key to effective eCommerce tactics is to get your brand in front of your customers at a time when they need you most, which is most often when they are searching online for your products and services. Profitworks can help - contact us today!
Smarketa has been working in the eCommerce industry for 10+ years and has learned a lot about what it takes to get an eCommerce store in front of customers at a time when they are most likely to buy.
How does Smarketa know so much about eCommerce and what it takes to create a successful business?
Because they are eCommerce store owners as well.
Being immersed in the industry themselves makes Smarketa eminently qualified to help other site owners with their e-commerce tactics and increase the number of leads coming to their site.
Smarketa eCommerce Tactics
Understanding where your business is right now is the key to developing a sound strategy for its future development. Knowing how to do an eCommerce SEO audit properly creates the foundation for developing an eCommerce solution which has the most potential to attract new leads.
A sophisticated eCommerce marketing strategy is based on market and competitor research and understanding who your ideal customers are. Market research provides insight into how you can best provide solutions for your audience over and above what your competitors are doing and convert more visitors into paying customers.
 Effective eCommerce tactics can help your business grow!
Planning eCommerce Tactics
In order to improve results in the search engines, Smarketa will conduct a thorough SEO analysis of a site at many levels.
During the SEO analysis, the challenges faced by the business and how to overcome them will be revealed.
A Smarketa SEO audit is designed to provide answers to the following questions:
Is the page speed causing leads to leave the site before acting?

Are there broken links?

Does the site have a

content development strategy

?

Are there backlinks coming in from reputable and related sites with high domain authority (DA)?
When the team at Smarketa understand what is holding your site back, they can then go about creating solutions which will improve its performance and increase call to action responses.

The SEO Checklist
Smarketa are experts when it comes to knowing how to do an SEO audit, and they have made their expertise available in the form of an eCommerce  SEO checklist. A checklist ensures that the audit is conducted efficiently, and no stone is left unturned.
When the checklist is complete, you will have an action plan detailing the fixes you will need to accomplish on your site to improve its performance in the search engines. The checklist covers:
Generic Evaluation – highlights the strong and weak points of your store and becomes the basis of the rest of your eCommerce tactics.
Keyword Analysis – find out the keywords for which your site is and isn't ranking. You can then use this information to create an efficient content marketing strategy to target traffic generating keyword phrases.
Technical Analysis – exposes the technical issues holding your site back such as page speed, poorly optimized images, redundant code, and

non-essential plugins

.

Content Audit – Every piece of content on the site should be optimized for the search engines, while also being engaging and easy to read for your human visitors. A content audit reveals weaknesses in your content strategy such as level of engagement, readers' preferences, and keyword relevance.

Smarketa's SEO Strategy
 Smarketa's strategy is based on four tiers of SEO:
Technical SEO

Content Optimization

On-Page SEO

Off-Page SEO
Technical SEO
 Mobile devices will make up a large portion of a site's traffic. If a site doesn't provide a great user experience on every device, it will lose ranking ability.
All Smarketa's client sites are fully optimized and checked using Google's Mobile-Friendly Test Tool so they both look and function well no matter what device is being used. Images are optimized, redirects are reduced, and the cache is implemented to ensure fast download speeds of every page.
Content Optimization
Content is analyzed for performance. If it doesn't provide a satisfactory user experience, it is optimized so it does or it is deleted from the site. Additional content is added as needed to target keywords relevant to the site's audience.
On-Page SEO
Meta descriptions, titles, URLs, and inter-site links are all analyzed to ensure keywords are being used to their fullest potential. All outgoing links are checked to ensure none are broken and that relevant anchor text has been used.
Off-Page SEO
Backlinks continue to be an important component for ranking an eCommerce site. At Smarketa, we implement a blogger outreach and guest posting program for all our clients. In this way, we attract relevant, niche-related backlinks to our clients' sites for increased ranking potential.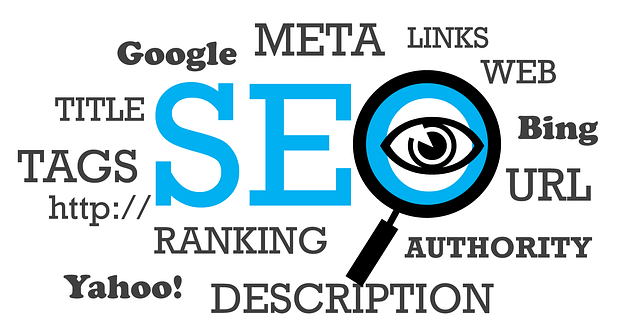 By paying attention to the four tiers of SEO, our clients improve their search engine rankings in a couple of ways. They improve their rankings on keywords for which they are already indexed.  An improved content marketing strategy also ensures they earn even more positions in the SERPs because they are found for more keywords.
Optimized on-site content also creates an excellent user experience for every visitor. Visitors who spend more time on a site are more likely to convert. Plus, time-on-site is also an important metric for increasing rank ability in the search engines.
About the author:
Susan Mour is a marketing and creative content specialist at Smarketa.com with a primary focus on SEO, PPC and customer satisfaction for eCommerce business. Being a true humanist, she draws inspiration from the simple things in life. Susan takes pride in supporting her teammates, providing exceptional service, and creating lasting solutions for all her Smarketa clients.

Trust Profitworks!
Profitworks Small Business Services provides website traffic and website conversion optimization services to increase the number of sales generated from a website.
The focus of our services is on increasing sales and providing a positive return on investment!
To learn more about Profitworks, click here.
If you are interested in getting new customers for your business, contact us today!