Great companies are market leaders. Amazon, Apple, Coca-Cola, and Snapchat are examples that all lead their industry. What makes them great is a combination of people, strategy, execution, and purpose. Small and Medium-sized Enterprises (SMEs) must identify 3 priorities in each area of people, strategy, execution, and purpose. In the people category, these companies leverage individuals who see their jobs as an integrated role, strategy allows companies to go places they've never been before, and purpose enables organizations to be connected to something bigger than their products and services. Yet one theme we find with each of these great market leaders is that almost all have a strategic partnership with marketing agencies. For companies looking to take market leadership, work to refine what your company is great at along with developing a unique corporate mission that goes beyond great products and services. In this article, we look at which qualities make a market leader. With one insightful example after another from companies that are market leaders, we identify strategies for how your organization can become the market leader, the benefits of being a market leader, and how you can get the help to get there.
Ready to Become the Leader in Your Market?

"Our overall sales to new customers has improved as a result of detailed analysis, proposed solutions, and successful execution."
Tom - Business Owner & Customer
Sales & Marketing ROI Podcast: Episode #51
How to Become the Market Leader - Click the link below to listen to the podcast.
Listen to this podcast- click here Duration: less than 5 minutes

Subscribe our podcast now - click here
View a full listing of our podcasts - click here
Executive Summary
Being a market leader means excelling in the dimensions of people, strategy, execution, and purpose
Excelling in the people category means companies must have staff that incorporate a blend of drive, intelligence, and character
Market leaders have a strategy of offering products and services in a simple yet memorable way
Execution is the challenging endeavor of bringing strategy to life while rolling a strike in schedule, costs, and quality
Market leaders that have purpose connect the work they do with a larger vision that improves the world itself
What Featured Market Leader Organizations Look Like
Tim Cook, the current CEO of Apple, described its market leadership as a combination of three key areas: people, strategy, and execution. What Tim Cook refrains from mentioning is that Apple also has one unifying purpose to make great products that people simply fall in love with. Now more than ever organizations that seek to be market leaders are not only the dominant force in the scope of market share or revenue but they are increasingly purpose driven. We explore each of the dimensions that make a market-leading organization.
1) People and Teams: Look for Drive, Intelligence, and Integrity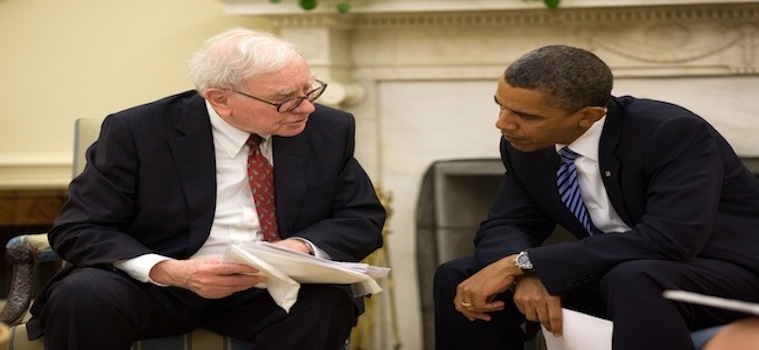 People are the most significant assets and express the brand of the organization for better or for worse. Organizations that thrive have people that have a combination of drive, intelligence, and character. The character portion allows them to not only seek personal glory but to see how they fit into the fabric of the overall organization. To illustrate, not only did Cook recognize talent but also the significance of character, making decisions whereby he "weeded out people with disagreeable personalities." Warren Buffet's approach to market leadership hiring is similar, with this article emphasizing the negative ramifications to compromising on even one of these qualities. Further, Buffet provides the following tips for managing good people:
Hire good people and let them run their own team
Quickly admit to mistakes and scramble out of them
Remove ignorance by always learning
How to get there: Hire Based on Potential and Fit with Culture
To become market- leading in the people category, hire based on potential and fit with culture. You often won't find an employee that fits your job description 100%, but if they can learn and buy into what your organization is moving towards, it's worth taking the leap together.
2) Strategy: A Plan That Has Impact And That Is Laser Focused

Source: Mike Gonzalez

Strategy is the direction that your company is looking to move towards, often leading to a strengthened financial position or market influence. Yet there are multiple levels of strategy within an organization ranging from operations to technology, to marketing strategy. These areas come together to create something that simply meets a need in a memorable way. Coca-Cola has one of the strongest brands in the world because their supply chain and marketing strategy is deeply integrated, while also being a leader in branding youth and happiness. The product itself can be simply characterized as sugar water, but the product has evolved from medicine to a remedy that causes youthfulness and quality time with friends. Coca-Cola has also been prudent to know that brands garner their own narrative and promotions, allowing products like Dasani, Fanta, Sprite and 13 other drinks to stand on their own often without the shadow of the parent anywhere in sight. This was intended because Coca-Cola knows that these brands have their own story to tell. Coca-Cola doesn't just go where it has never been before, it is in fact, present in multiple places at a time through subsidiary brands.
How to get there: Look Honestly at the Issues of the Industry and be a Positive Influence and Change Agent
Companies can go to the next level towards marketing leadership by understanding the currents of their industry and taking hard looks at where there investments are currently and whether things need to adjust. There have been books and scores of articles written on how to formulate business strategy, improving upon the present while looking to the future. This often means the painful exercise of having teams come together to find ways to do things better, sometimes even planning with vendors, while also having your leadership conduct strategic meetings to chart the path forward for the larger organization.
3) Execution: Hitting the Bullseye on Quality, Timing, and Costs

Source: IT COMPARE (Snapchat Spectacles Left / Google Glasses Right)
Execution is the implementation of strategies, often with increasing definition and flare for innovation when things don't go as planned. Scoring a bullseye in execution requires laser focus on timing, costs, and quality: having even just one that is out of alignment can derail execution and diminish even the best strategy. The challenge with organizations is that good advice or strategy are often available but the time and resources required may not always be. This is why good plans don't become good outcomes. Snapchat released its Snap Glasses with an iconic marketing display and utterly defeated the Google glasses despite having fewer features. Snapchat had stellar marketing in their execution mix and that lead to launch success by generating buzz and even increasing the resale value of their products!
How to get there: Give Teams The End Goal And The Autonomy To Get There Quickly

Find people who can't help but look at the details, these are the individuals who need to drive the execution process while managing time, resources, and overall morale. At the same time finding rest and space helps you retain details people because they do need to recharge to re-engage. Managing politics is also essential to smooth execution so resources aren't being held up while also preventing tasks across teams from spiraling. Politics and organizational inertia are the key roadblocks to smooth execution.
4) Innovation: Reinventing To Service Customers Evolving Needs

What makes companies successful is their ability to reinvent and redeploy resources to serve customers and their evolving needs. Amazon has gone through an extensive history of reinvention, from its early years as a dot.com, to being an online retailer, and now a company that is virtually all things to all people. Amazon not only remains a powerhouse in the online retail space, it also has investments in autonomous delivery, personal e-readers, and even a cloud ecosystem that monetizes the industry-leading technology platforms that have made their retail business so successful.
How to get there: Build Great Products and Use Them In Order to Improve Them
Amazon first proofed out its technology system by building a state-of-the-art information system that empowered its supply chain to be at the top of its game. This means managing inventories to carry just the right amount of products without creating huge overheads in inventory while getting shipments on time to customers around the globe. Once they had this platform they were able to create variations of this platform to help companies scale and utilize technology in their Amazon Cloud offerings, which ranges from application development to artificial development, all of which have been made accessible to small or large enterprises.
5) Market Leadership: Connecting Services and Products to the Big Picture

Purpose is the direction and reason to be for an organization. We've found at Profitworks that connecting purpose to our client's work allows them to cut through the noise, and, we suspect, will also have a long-term positive impact in overall employee satisfaction. With Ontario, there are dozens if not hundreds of training companies all offering quality training and impeccable service. Our client is using the purpose of leading Ontario to be the province with zero safety incidents, meaning safer families, and inviting all companies to participate. Purpose helps connect products and services to something greater that people can believe in. It helps identify your organization with a movement that can make life better for all.
How to get there: Look at the Micro and Macro Issues that are Being Served by Your Company's Work
Similar to analysis and root cause identification, we ask multiple layers of questions. Organization all offer a product or service yet they often don't align purpose with these products. To understand purpose, think about what happens if the product or service is taken away? How will your customers be impacted if products and services like yours didn't exist? Ask also what is important to consumers and connect that with how your service meets the need. We have a fencing client that makes and installs fences. Yet when property owners add a fence to their lot, they are increasing security for those that are part of their community and simultaneously increasing the retail value of the neighborhood. Our fencing client is not only in the business of fencing, but protecting families and building communities one fence at a time.
Market Leaders Benefit from Having Motivated Employees and Loyal Customers
Great things are in store for companies and organizations that seek to be a market leader. This often includes the following benefits:
Stronger market position
Increased brand influence
Greater resiliency in customers base
Increased satisfaction for employees
Being a market leader allows you to get there first so that you can continue to innovate and provide value to your stakeholders and customers. One of the often overlooked values of being a market leader is the ability to influence competitors. This allows a market leader that is purposeful and seeking to do good things for the industry and consumers to lead other companies to do the same. Being a market leader brings the greatest benefit of making the industry you serve even better.
Taking Steps Towards Market Leadership
Even though there are no typical paths to becoming a market leader, here are some common themes that emerge as part of the journey.
Determine who the current market leader is
Determine what has made the current market leader succesfull
Identify how your company can do things better than the market leader
Build a plan for how to become the market leader
Execute your plan to become the market leader
Market Leaders Empowered by Digital Agencies
One of the common threads between each of the market leaders we've featured in this article is that they each employ the work and talents of a digital agency. Some like Apple even have 3-4 on hand to help them improve branding and digital presence. Market leaders know that despite being flawless in each category of people, strategy, execution, and purpose there is still room for partnership. This is because market leaders know they aren't the best at everything.
We are a team of marketing specialists consisting of a Marketing Strategist, Traffic & Web Technology Expert, Conversion Expert, Writer, Editor, and Graphic Designer. We help companies tell their brand story so that it resonates with consumers and employees, leading to market leadership. To learn more, click here.

Become The Leader In Your Market
Who Our Services Are A Good Fit For
(If You Meet All Of The Below Criteria We Might Be A Good Fit For Your Business)

Business owners who put a high importance on customer service
Business owners who believe in the power of marketing
Business owners who are concerned about results and a positive return on investment
Business owners who are willing to track the sources of their revenue
Business owners who realize the internet is important to their business
Business owners who want to be the best in their market
Learn More About How To Become A Market Leader
Other Articles You Might Be Interested In
{fastsocialshare}