Did you know that you can earn money through social media marketing? Yes, it's true.
There are small business owners who significantly boost their sales with social media marketing. The team at Profitworks can help get you started with Facebook advertising - contact us today!
Now let's take a look at some effective social media marketing ideas!
How You Can Earn Money With Social Media Marketing in 2020
1. Sell Your Own Products
As a small local business owner, you can sell your own products and services on social media marketing to increase your sales.
You can specifically target your audiences on social media based on their age, gender, interests, etc. You can also promote your own services on social media such as tours and travel services, tuition services, coaching classes, etc. 
Therefore, social media is a great platform for you to sell your own products and services to earn money.
2. Promote Affiliate Products to Earn Commissions:
Affiliate marketing is one of the best ways to earn money online. For example, you can promote any products on Amazon by using your unique affiliate links. You will get the unique affiliate links after signing up on Amazon and can then promote any kind of product from Amazon.
If you are interested in promoting beauty products then you can open your social media account related to beauty. Then, promote affiliate products by giving your reviews and information on that particular beauty product.

Promote products on Amazon by using your unique affiliate links.
3. Become a Social Media Manager
Prominent figures and large organizations have one or multiple social media accounts to connect with their clients or fans. These accounts have a large number of followers and receive thousands of messages and friend requests on a daily basis.
Sometimes these prominent figures and organizations hire social media managers to handle their accounts. You can also contact your friends or any organizations in case they are looking for a social media project managers.
4. Provide Freelance Social Media Marketing Services
You can create your own personal brand on social media and start your freelance social media marketing business to attract leads. You can do this by writing guest blog posts on related blogs in digital marketing. You can provide services like Facebook page management, social media advertisements, social media content creation and social media advertisements. 
To accomplish this, you need to create and share quality content on social media on a daily basis then after some time, you will get inquiries from organizations or businesses to handle their social media marketing.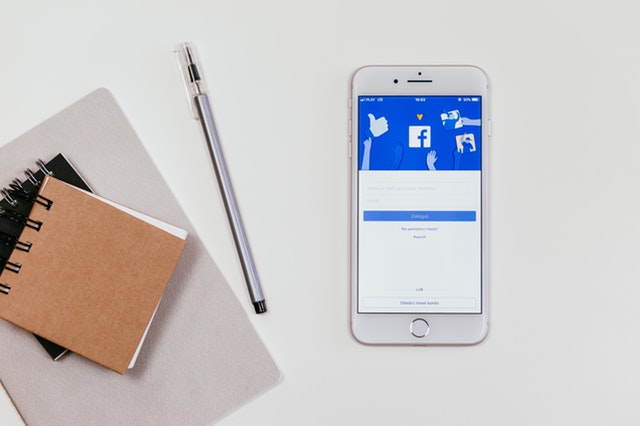 Create and share quality content on social media on a daily basis.
5. Promote your Crafts through Visual Media
If you are interested in creating handmade crafts, articles of knitting, clothing, and art pieces, then there is a great opportunity for you to showcase your products on social media.
Facebook, Twitter, and Instagram are great platforms for sharing visual media. Most of the people are interested in sharing visual media so social media platform is one of the best ways to earn money through your creativity and skills.
6. Start a Coaching Business
If you have the skill to teach someone online then you can start your own coaching business online. You can conduct online sessions through video calls on Facebook Messenger, Google Hangouts or Skype.
Earning money through online coaching on social platforms is one of the best ways to showcase your talent and increase followers.
7. Join the Youtube Partner Program:
Establishing a successful Youtube channel is not easy. It requires a lot of hard work, persistence, planning, and creativity to build a successful Youtube channel.
Once you achieve ten thousand views of your YouTube channel videos, then you are eligible to apply for the Youtube Partner Program. It's not easy but it is a great way to earn money.
Video content is a great way to boost social media marketing.
8. Make Sponsored Posts on Facebook
Creating sponsored posts on Facebook can really help you to earn serious cash. Plus, you can share them on your blog by using social media. You will have to pay for promoting your posts.
You can open your Facebook business page and target the age and gender you are targeting. Then you can promote sponsored posts to earn money.
9. Sell Your Facebook Page
You can even sell your Facebook page to earn money. If you can create creative content and post on a daily basis then you can grow thousands or millions of followers.
You can personally sell your Facebook page to a willing buyer and earn money. You can charge money completely at your own will. 
Not only can you sell your Facebook page, but you can also sell your own physical items on your 'Facebook Page Store' to earn money.
Author Bio
Mashum Mollah is an entrepreneur, founder and CEO at BloggerOutreach.io, a blogger outreach platform.
He is a passionate blogger and blogs at Search Engine Magazine.
Trust Profitworks With Your Social Media Marketing Needs
"Instead of paying per click, they have rebuilt our content to
organically rise to the top of the search page"
Tim - Business Owner & Customer
Read More Testimonials!
Profitworks Small Business Services provides website traffic and website conversion optimization services which increase the number of sales generated from a website.
The focus of our services is increasing sales and providing a positive return on investment. 
To learn more about Profitworks, click here.