Google Adwords has long been a favourite choice for marketers and business leader in helping drum up traffic and business opportunities, but due to over saturation and over-reliance on Adwords by industry players across the world, this channel for marketing and revenue growth has changed. Business owners choose the strongest and most predictable way to generate revenues with reliable marketing today. In fact, marketers have begun avoiding Google Adwords simply because it has become overly saturated and many people are simply avoiding the Ads altogether. So are there viable Google Adwords alternatives? Read on to find out.

Executive Summary: Google Adwords Alternatives

- Organic traffic accounts for 51% of web traffic and PPC traffic accounts for about 10% of website traffic
- Organic traffic accounts for 70% of all traffic for business services whereas PPC traffic accounts for under 3% of business services traffic
- Website marketing that creates organic traffic on average generates $2.74 in profit for ever $1.00 spent in that year and $4.58 in profit over 3 years from that $1.00 spent in one year
- Pay Per Click advertising (PPC) such as Google Adwords and Bing Ads on average generates -$0.95 in profit for ever $1.00 spent in that year and -$0.85 in profit over 3 years from that $1.00 spent in one year
 Profitworks Helps Organizations Lead With Marketing
"I've found Profitworks to be tenacious and adaptable to the challenges our industry possesses."
-Blair - Business Owner & Customer
Read More About What Our Customers Say
Key Marketing Terms
Terms you should know before reviewing this article:
Search Engine Optimization (SEO) = The process of maximizing the number of visitors to a particular website by ensuring that the site appears high on the list of results returned by a search engine (ie. google or Bing search results).
Pay Per Click Advertising (PPC) = Is an advertising method of buying ads that appear in search engine results. Examples of PPC advertising are Google Adwords and Bing Ads. 
Return On Investment (ROI) = Is a profitability ratio states the ratio of net profit to costs for a particular initiative.
The formula for ROI on Marketing initiatives used in this podcast is (Revenue - Variable Costs - Marketing Costs)/Marketing Costs. 
Strategic Google Adwords Alternatives Comparison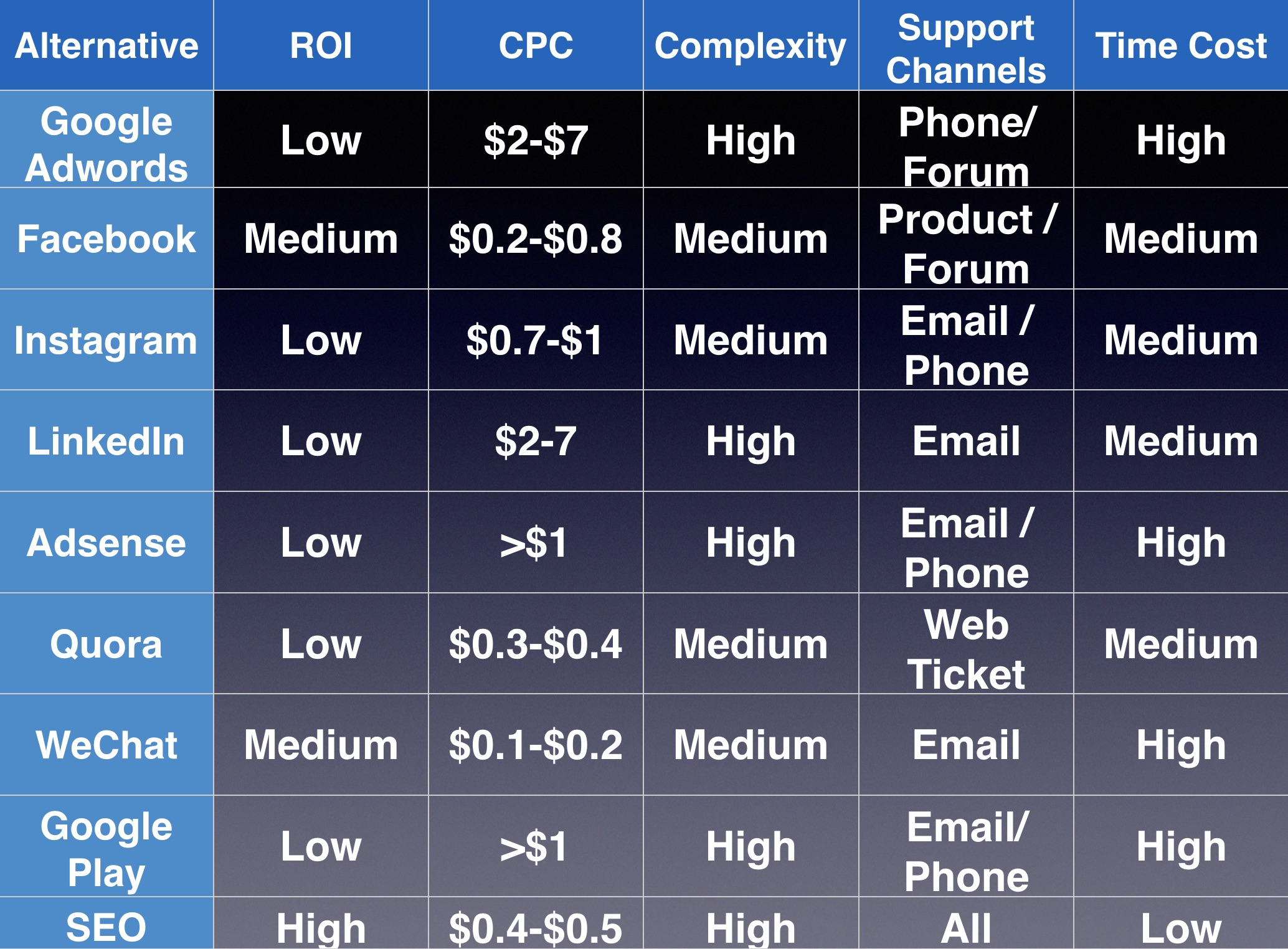 Facebook stat source
LinkedIn stat source
Instagram source
Google Adsense (Network) stats source
Quora cpc stat source
WeChat Moment Ad stat source
Amazon store cpc stat source
SEO cpc statistics is based on Profitworks' own analysis.
Similar Marketing Channels to Google Adwords
Despite Google having a dominant position in search results as we've seen above, there are a host of other options that should be considered. The following examples are all paid advertising, which means a steady fund of dollars has to be available for the ads to display, versus organic methods that generate results without the need for cash.
LinkedIn Ads (Sponsored Content)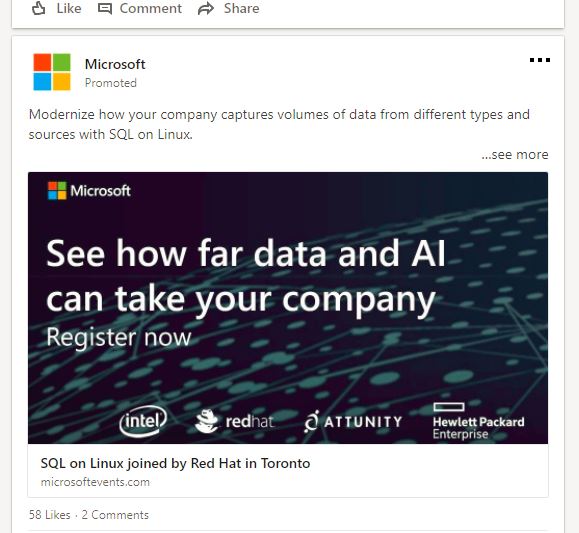 One of the best Google Ads alternatives to use if you are a professional or you want to do some B2B marketing is LinkedIn Ads. LinkedIn Ads sponsored content is a resource that helps focus on the professional or career seeking market. This service can be helpful when paired with a marketing strategy that acquires prospect emails and contacts by offering a free resource to viewers. This method is called "sponsored content", which is essentially an ad that is repackaged as a whitepaper or research findings. Based on a year of experimenting with LinkedIn, Hubspot found that it cost them about $90/lead.
Recommended usage for LinkedIn Ads: utilize when you need to create top-level funnel leads as they begin the exploration process
LinkedIn Ads (Sponsored InMail)
Another feature of LinkedIn Ads is that users on the platform can send messages to one another. LinkedIn as a marketing platform allows business owners to send email messages directly to prospects or key audience groups. For some this has led to significant jumps in the open rate of about 45% or more. This metric is significantly higher than most industry's email marketing open rates.
Instagram Ads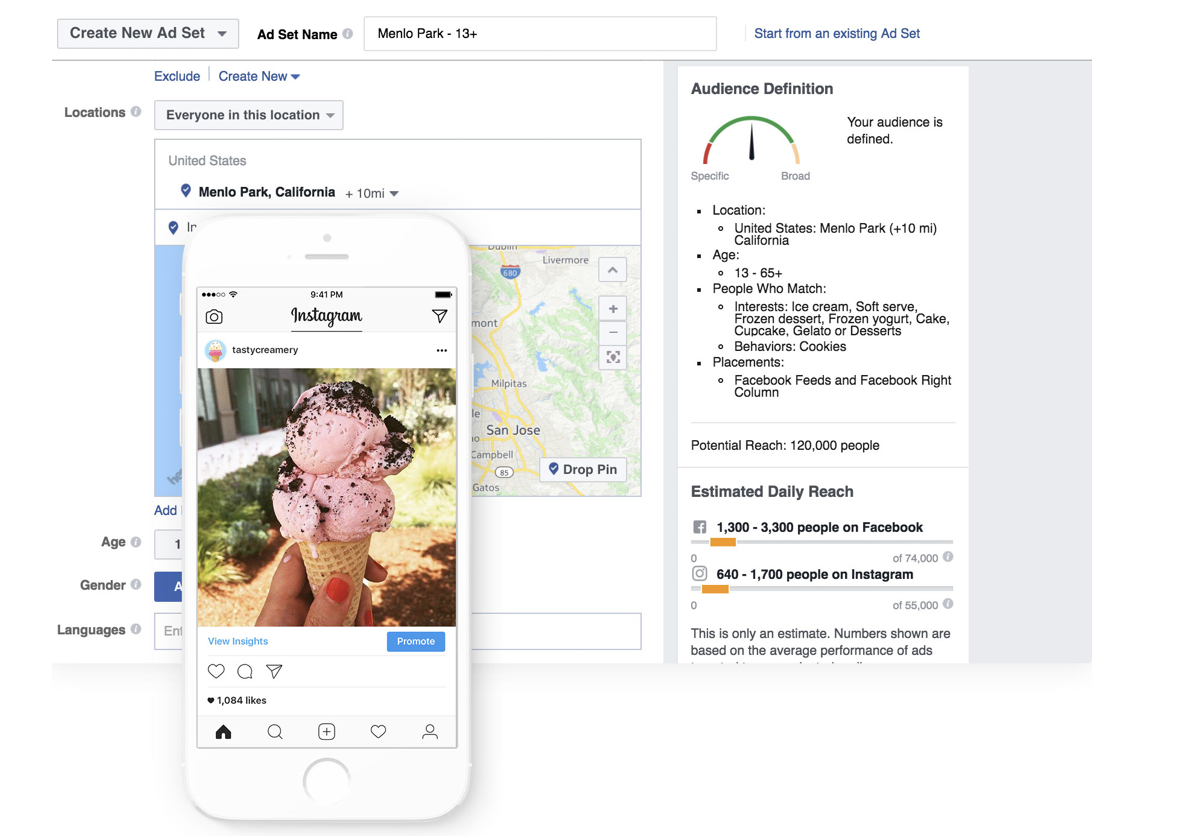 There aren't many social networks that feature the lifestyle of famous and widely respected professionals like Instagram does. A feature of the social network is that it allows individuals to create ad posts that can help boost followers and engagement with existing social media content.  In fact, a new Shoppable Instagram has helped bridge the gap between ad posts and revenue by utilizing software to feature products right alongside Ads.
 Recommended usage for Instagram Ads: ideal for lifestyle, beauty, or culinary businesses to promote their brands
Facebook Ads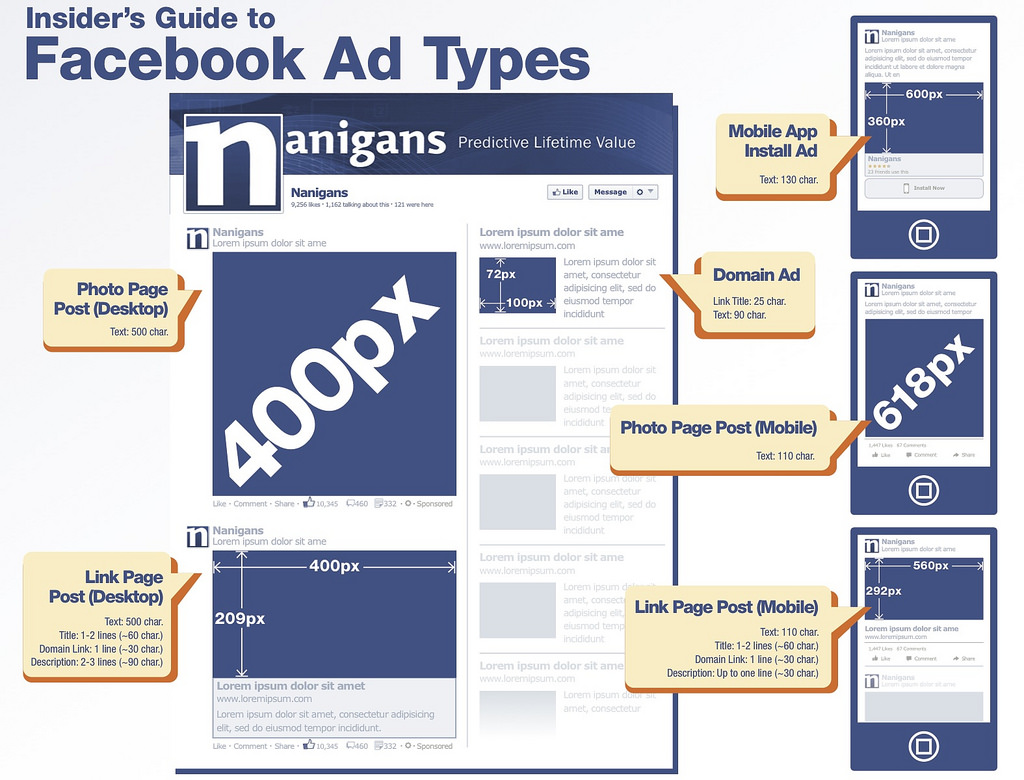 Image provided by Automotive Social via Flickr with rights reserved.
Another one of the very effective Google Ads alternatives is Facebook Ads. Hailed by some as the next wave of digital marketing, Facebook Ads has been the focus of emerging marketing agencies and organizations hoping to avoid the crowded landscape of Google. The unique factor in Facebook Ads is that it allows a marketer to target demographics versus keywords. Then the sponsored content is served as part of a single live feed, meaning higher certainty of real versus false impressions. In a number of case studies, MOZ, a marketing content publisher, showcased how Facebook Ads was able to bring in visitors to a website at significantly lower costs.
To learn more about the cost difference between Facebook Ads and Google Adwords, check out this great post called "Facebook Ads Cost vs Google Ads Cost".
 Recommended usage for Facebook Ads: ability to spend  5-10x the pricing to narrow and determine best demographic fit
Google Adsense

Many sites that don't charge for memberships but have a large audience often use Google Adsense or Ad Network to promote products and services in order to offset costs. Sites like Reddit, 9GAG, and Gamepdia use ads to monetize the viewers they have to the website. Google Adsense allows for retargeting of Google Adwords through its network of affiliate sites, like Youtube, to position ads based on what people have searched for.
 Recommended usage for Google Adsense: use when there is certainty the websites your key demographics are visiting to bring them back to your domain
Quora Ads

Quora is a trusted question and answer site with expert and informed input. It's viewed by millions of people each day and the company has created their own marketing platform. Quora can also be used as a great Google Ads alternative. In the midst of a series of answers, marketers can place ads embedded into a series of expert advice to promote their content. The approach to using this ad platform is to use topics that are being followed or viewed by users to target them for products or services. Though the predominant approach to Quora is to offer research or white papers to further inform buyers.
 Recommended usage for Quora Ads: when trying to promote to highly educated or specialized audiences
WeChat Advertising
WeChat is the largest mobile social media platform used by the Chinese demographic, both in their home country and abroad. Because of its sheer size, WeChat makes another great option for Google Ads alternatives. The unique feature of WeChat is that it is Amazon, Facebook, and WhatsApp all rolled into one. Users of WeChat already are accustomed to spending money on the platform, which makes this channel exceptionally great for marketers who have a mass market product. In one report, Maybelline sold $1M worth of lipstick using an Ad. Business leaders may want to consider using this channel and tailoring their content to meet this lucrative audience.
 Recommended usage for WeChat: applicable for consumer products for mass reach
Amazon Ads
Amazon is now becoming the first stop that online buyers go to when it comes to picking up their next electronic gadget or book. Amazon offers businesses the opportunity to market their Amazon products to bring in more views and potentially more purchases through their storefront. There also seems to be a relative success for merchants who are focused on selling through Amazon, with one retailer netting up to $25K of sales per month.
 Recommended usage for Amazon Ads: when trying to promote eCommerce stores or accessory products
Appstore Ads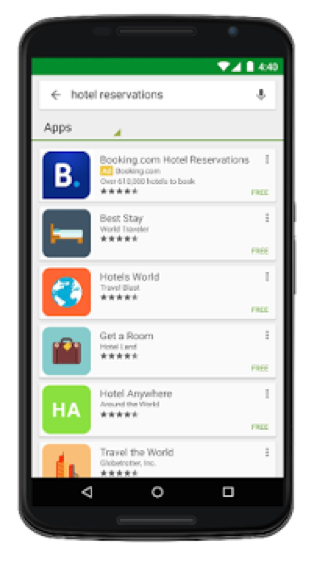 Apple's Appstore and Google Play both have options to promote apps that are available in their stores. This can be a good strategy for acquiring new users on a new utility or game app that your company has created. It also allows for the purchase of prime real estate in the app store's featured apps section. Particularly for app makers who are looking to create an initial stream of traction, to get through the initial barrier of low reviews. This can eventually help apps become independent in sourcing additional downloads based on the number of quality reviews users who came through ads have submitted. Though there is limited data at this point as to the effectiveness of this channels, acquiring users is paramount for app developers, especially for freemium models.
 Recommended usage for App store Ads: when trying to promote app installation or promotions
SEO + Content Marketing
One of the most cost-effective Google Ads alternatives is search engine optimization (SEO). SEO allows researchers and consumers to find your company, while content marketing positions your brand to answer impactful queries that lead to purchases. This approach follows permission-based marketing and is one of the most powerful approaches to marketing. It allows a company to generate traffic and business opportunities that lead to sales once an initial setup and small on-going maintenance.
Listen to our podcast "Paid Advertising vs SEO" to learn more about the advantages of SEO.
Recommended usage: for business leaders who want predictable and consistent return on their marketing spend
Top Performing Marketing Methods Compared to Google Adwords
Profit per Dollar Spent on SEO = $2.75
Profit per Dollar Spent for PPC (Google Adwords) = -$0.95
That means in the above scenario if you spent $100 on SEO and $100 on Google Adwords you would get $275 in additional profit from SEO and lose $95 from spending on Google Adwords.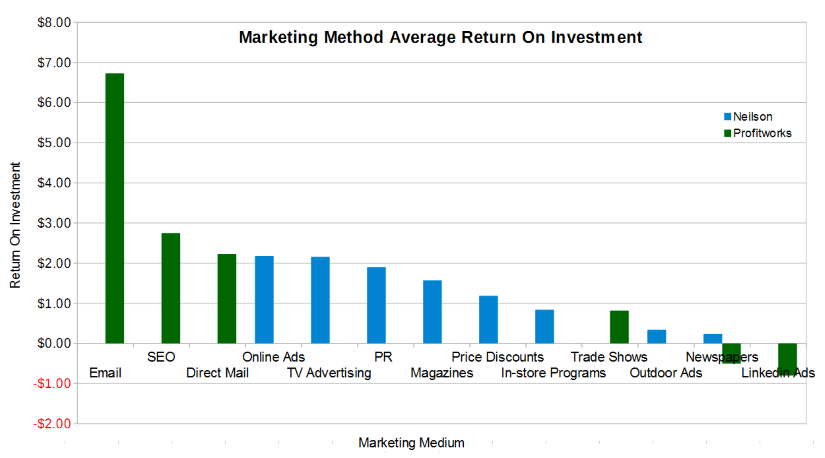 This chart is one of the missing pieces in all of the marketing articles one will come across, particularly because it presents a level of unprecedented clarity on the actual business outcomes of the top marketing channels. As seen above the top performing channels are Email and SEO which decisively outperforms Online Ads or other paid advertising channels.
Additional Reading
Click the link below to read more about PPC vs SEO. 
http://searchenginewatch.com/article/2363253/Organic-Search-Drives-51-of-Traffic-to-Websites-Study?utm_term=&utm_content=Organic%20Search%20Drives%2051%25%20of%20Traffic%20to%20Websites%20%5BStudy%5D&utm_campaign=09%2F05%2F14%20-%20SEW%20Daily&utm_medium=Email&utm_source=Daily
As you can see from the article, organic traffic accounts for roughly 51% of all traffic for business service websites, whereas paid search accounted for 10%. Specifically for the business services market, roughly 70% of all traffic is organic traffic and paid search accounted for under 3%.
You will also notice that organic traffic accounts for roughly 55% of all revenue for business service websites. Given organic traffic accounts for the largest source of revenue, I would recommend organic search is where each company should focus on and invest in. 
Improve your website today. Download our report on The 7 Key Tasks To Increase Website Traffic.
Profitworks Small Business Services provides website traffic and website conversion optimization services which increase the number of sales leads generated from a website. We focus on actually tracking and reporting back to our clients on marketing program ROI for the activities we execute. To learn more about Profitworks click here. Connect with us on Google+ or if you are just interested in getting new customers for your B2B small businesses. Feel free to click the "Send Me Free Insights" button below to get free advice on how to gain new customers.
Other Articles You Might Be Interested In
1. Building The Best SEO Company
2. Website Marketing ROI Case Study
3. Web Marketing Myth Or Reality?