Google AMP, or Accelerated Mobile Pages, has been several years in the making. It all started on April 21, 2015, when Google released a new mobile-friendly ranking algorithm that boosted the ranking of mobile-friendly pages in SERPs. A series of updates followed, all geared towards making mobile-friendly websites rank higher in search engine results. Fast forward to 2016 and the launch of Google AMP in February of that year, and it became abundantly clear that the future was mobile.
Today, implementing AMP on your website does have advantages. AMP has especially worked remarkably well for websites that publish articles and breaking news online. For example, Wired saw a 25% increase in search engine CTR and 63% increase in AMP Stories ad CTR after optimizing over 100,000 past articles worth over 20 years of content with AMP. This is just one of the many AMP success stories. However, many businesses, not only the ones that publish news and articles, have seen how beneficial AMP stories can be and what impact they can have on their website.
Google AMP has made it possible to have immensely faster loading times of web pages in mobile. With the help of Tactica, an SEO company in New Jersey, we will take a deeper look at how AMP affects mobile SEO.
What is Google AMP and How Does it Work?

AMP is an acronym for Accelerated Mobile Pages, a Google feature introduced recently to make content more easily accessible to mobile users. With AMP, you no longer have to wait for massive pages to load on mobile. AMP allows pages to load almost instantly because it strips down the page's content to the bare bones, displaying only the essential elements.

When a page has been optimized for Google AMP, it will be tagged with an AMP icon on the Google SERPs. Loading the AMP version of a page will bring up a very simplified version, with no external style sheets loaded and some interface elements removed. This is all in a bid to make the page load as fast as possible. Let's break this down a little more:

HTML - AMP strips down your HTML code and only displays a version with custom AMP commands.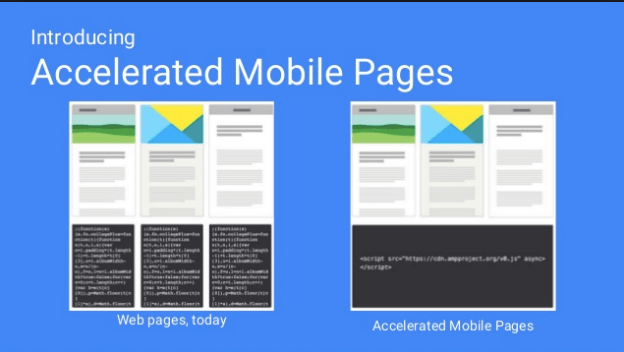 Javascript - External Javascript resources are not loaded all at once. Instead, they are loaded in portions, with the most essential ones first. Controlling the loading like this makes it harder for the servers to be overloaded and displaying unresponsive pages. This also greatly reduces overall loading times.

CDN - CDN stores AMP elements in your browser so that other similar web pages can load even faster.

Why is AMP So Important?

People want instant gratification. This is especially true for mobile users, where everyone is used to getting want they want when they want. Loading times in web pages are a huge factor in determining how much of your potential user base you get to retain as a site owner. Every second count, meaning that the more seconds you lose to loading times the more visitors you lose.

Page speeds on mobile devices can, therefore, make or break your website business. Since over 65% of internet users, today browse content on mobile, you stand to lose or gain a huge number of users based on how you take advantage of this phenomenon. Using AMP is one of the ways that you can engage more readers on mobile and achieve better conversions.
Does AMP boost Mobile SEO?
AMP in itself is not a Google ranking factor today. However, since AMP pages are faster loading and super mobile friendly, and since we know the mobile-oriented direction that Google and everyone for that matter is taking, it is only a matter of time before AMP becomes a major ranking factor.

Additionally, since AMP was specifically built to speed up mobile page load times, it is only a matter of time before mobile users start to specifically look out for the AMP icon before loading any pages displayed on their SERPs. By taking advantage of the fact that AMP gives you the ability to validate your pages, your website can be one of the current few sites with an AMP validation icon in your SERPs. This is because when you validate your pages, search engines and third party sites are immediately notified, and users get to see the AMP logo displayed next to your content. This potentially could also be a ranking factor in the very near future and is already part of many monthly SEO packages.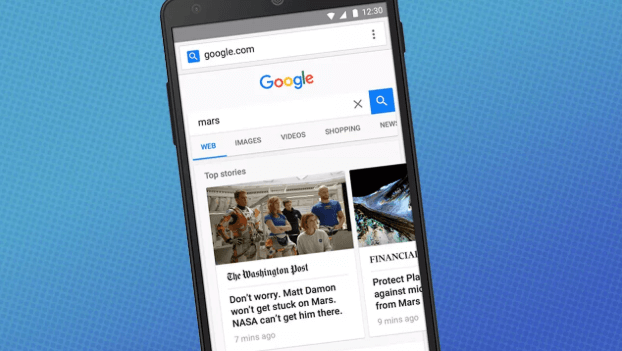 Although AMP does not have any direct impact on your SEO today, it is only a matter of time before this changes. If you want your website to be future proof, you need to take advantage of AMP today. Plus, since AMP increases your pages' loading times, and loading times are major SEO ranking factors, it is definitely a win-win to get some of that SEO juice from doing something that benefits you anyways. Finally, if you get on the AMP bandwagon while it is still in its infancy, you only stand to reap more benefits by being more experienced in the long run and knowing exactly what you have to do when everyone will be fumbling around in the next 5 or so years.
Just like AMP, search engine optimization itself isn't going anywhere in the modern search experience. Wondering where to begin? Contact our team at Profitworks to find out how we can help you create an SEO strategy that will help you stand out online.