Profitworks is proud to present the following guest post. Contact us today for all your SEO needs.
About the author:
Brian Thomas: Contributor to Enlightened Digital, long-distance cyclist, and lifelong advocate for women in business from Philadelphia. Tech and business are my lifeblood, but I'm also a fanatic of brewpubs and just about every sports team in Philadelphia.

SEO Checklist: How to start optimizing your website
Search engine optimization (SEO) is something that's easy to take for granted, and on the other hand, be difficult to understand. If you've always wanted to implement SEO strategies in your organization, but don't know where to start, you've come to the right place. We're going to break down how to begin optimizing your website, and will cover the five most important aspects of SEO you need to know to get started.
1. Define your keyword strategy
Before you begin your SEO strategy, you need to determine what you are optimizing for.
There's no point in trying to rank at the top of Google's results pages before you know what keywords you're trying to rank for. Gather the people within your organization who can determine your key audience and marketing strategy. You may want to collaborate with other departments, like customer service, sales, or product marketing, as these teams often interact the most with customers.
Find out what your audience is struggling with and what content could be created to help answer their questions. Be sure to consider your audience's problems and interests before settling on a keyword strategy.
Next, determine head terms and the collection of search terms that make up the entire category of words included within the set. A "head term" is a popular keyword that drives high search volume. Head terms are very competitive when it comes to ranking, and are broad in definition. These keywords might appear to be your ultimate goal, as they often have temptingly high search volume. However, these keywords are typically vague and don't necessarily appeal to the customer's search intent.
For example, if someone is searching for "sneakers," you don't know if they want a list of top sneaker brands, a place to purchase a new pair of sneakers, or even a historical background on how today's sneakers came to be.
Long-tail keywords usually have more clearly defined intent, which is a more specific combination of several terms. In this scenario, "best sneakers for long distance running," or "sneaker stores in New York." You'll also find that long-tail keywords have less competition, with room for a smaller site to break in and make their mark on the search engine results pages (SERPs).

2. Write short, specific URLs
URLs are a vital component of good SEO. Backlinko reports that URLs are a significant ranking factor. More specifically, URL length is listed as #46 in Google's top 200 ranking factors, URL path is listed as #47, keyword in the URL is #51, and URL string is #52.
As far as length goes, short and sweet is the way to go. It's been shown that Google rankings decline as URL length gets longer. The same Backlinko report indicates that on average, the number one position has URLs with roughly 50 characters, whereas the number 10 spot has 62 characters on average.
Be careful of URL shorteners though. TinyURL- or Bit.ly-style links go against a link's specificity and readability. Google rewards sites that are user-friendly, so be sure to make your URL reflects the piece of content it's linking to.
As Moz puts it, "A well-crafted URL provides both humans and search engines with an easy-to-understand indication of what the destination page will be about."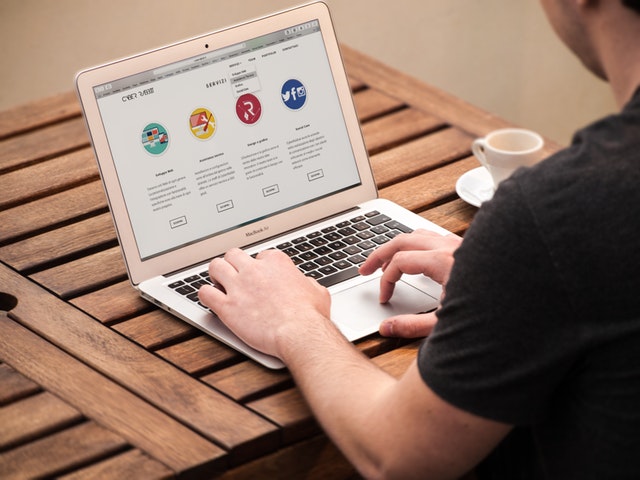 If your URL can be easily understood with a quick glance, you should be good to go.
3. Create compelling title tags and meta descriptions
Some of the most important on-page ranking factors are the title and H1 tags.
On a SERP, the title tag is the main part of a site's listing. It shows up in blue, in bigger font than everything else, and is hyperlinked back to your website. In addition, the title tag appears in the title bar at the top of your web browser. The title tag helps the reader understand what a page is about; it's a short and simple way for website creators to signal what's on the page that follows. On the other hand, an H1 tag doesn't typically show up in SERPs. Instead, it appears within your web page itself. Because it displays the largest text, the H1 tag is often used to create the main headline or title at the top of the page.
From a user perspective, the title tags and H1s represent the first experience a user has with your content. In the case of title tags, the words, phrases, and information you use are directly reflected on Google results. In the case of the H1 Header, it's essentially the "headline" of the page which a user sees. Think of it like a newspaper article headline: the better the H1, the more likely a user is to understand and stay engaged with your content.
Another factor to consider is the meta description. The meta description tag in HTML is the snippet used to summarize a web page's content. Search engines sometimes use these snippets in search results to let visitors know what a page is about before they click on it.
While meta descriptions are not a ranking factor in themselves, ensure they are both specific and compelling to help to boost click-through-rate (CTR). More and more data is coming forward that CTR is a factor Google considers when ranking sites.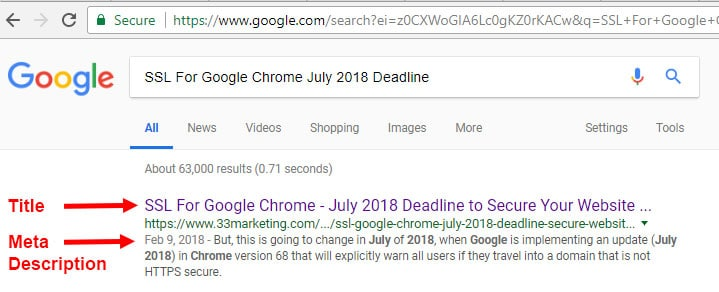 Don't overlook the importance of headings and meta descriptions.
4. Include descriptions of all images with "alt" tag
Today's SERPs deliver just as many image results as they do text-based results. In addition to the "Images" tab at the top, Google pulls in a substantial selection of clickable images to the beginning of the main results page, before any organic text results are even visible. If you don't optimize images on your page, you might be missing out on an additional opportunity for organic traffic.
Technically, "alt text" is the written copy that appears in place of an image on a webpage if the image fails to load on a user's screen. Perhaps more importantly, this allows search engines to better crawl and understand what your images are.
Ultimately, image alt text needs to be specific but also representative of the topic of the webpage it's supporting. Keep in mind, alt text should be less than 125 characters. Screen-reading tools typically stop reading alt text at this point, cutting off long-winded alt text and creating awkward moments when the description is verbalized for the visually impaired. Use a few of your keywords, but only when it's logical to the context of the image.

5. Create helpful, long-form content that provides value and generates backlinks
Studies show that longer content dominates page one of search rankings. SerpIQ ran a study charting the top ten results in search queries by content length. On average, not one result on page one of SERPs fell below 2,000 words. Although content length is clearly correlated with better search rankings, the factors that actually help Google rank pages are made possible by long-form content.
For example, longer content earns more backlinks. Because long-form content tends to be more comprehensive than short-form content, it often provides greater value to a reader. When that reader decides to create their own piece of content, they're more likely to include backlinks to content that's resourceful and adds value to their readers. This helps boost backlinks to your site's content, which is one of the most tried-and-true SEO methods. SeoClarity says it best, "Backlinks to your website are a signal to search engines that other external websites are endorsing your content. If many sites link to the same webpage or website, search engines can interpret that content is worth linking to, and therefore also worth ranking higher on a SERP."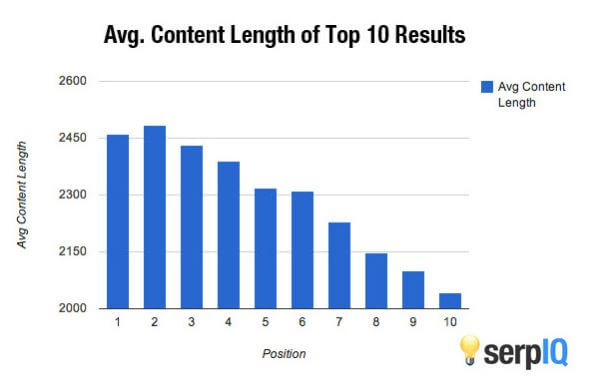 Longer content dominates page one of search rankings
SEO Checklist: Start optimizing your website!
Always keep this in mind: Google's top goal is to provide the best experience for their users. That means the most relevant and high-quality webpages are the ones that will rank highest.
The tips we listed above are some of the most surefire ways to create content that not only provides the best possible experience for your audience, but also improves SEO.
You can also download the Ultimate SEO Checklist from Profitworks by clicking below!