Implementing a Google AdWords strategy is one of the best ways to maximize your online reach. Almost all purchase decisions begin with a quick search on Google, making it the ideal place for your product, service, or brand to be seen by current and potential customers.
However, as with all advertising endeavours, achieving a good return on investment requires strategic planning and campaign management. Looking for Google AdWords help in Toronto? Contact Profitworks today.



What is Google AdWords?
Put simply, Google AdWords is an online advertising program that allows users to create and display digital advertisements in Google search results. Google AdWords operates using a pay-per-click model, meaning the advertiser pays every time a user clicks on the ad.
Get Google AdWords Help in Toronto From Profitworks
At Profitworks, we are a team of marketing experts committed to seeing your brand become the market leader in your industry. Whether you're unsatisfied with your current Google AdWords results or you're not sure where to begin, our team can offer the support your Toronto business needs. Wondering what some of the benefits of hiring an experienced team are? Profitworks will make the most of your google adwords dollars through campaign optimization—and your business will get real-time support from real people that you can trust.

Optimize Your Google AdWords Account With Profitworks
All businesses want to see a strong return on investment from their marketing initiatives. At Profitworks, this metric is what drives our entire strategy. To help you make the most of your advertising dollars, we use a series of techniques to optimize your Google AdWords campaign, including audience targeting, keyword research, compelling copywriting, and routine reporting and testing.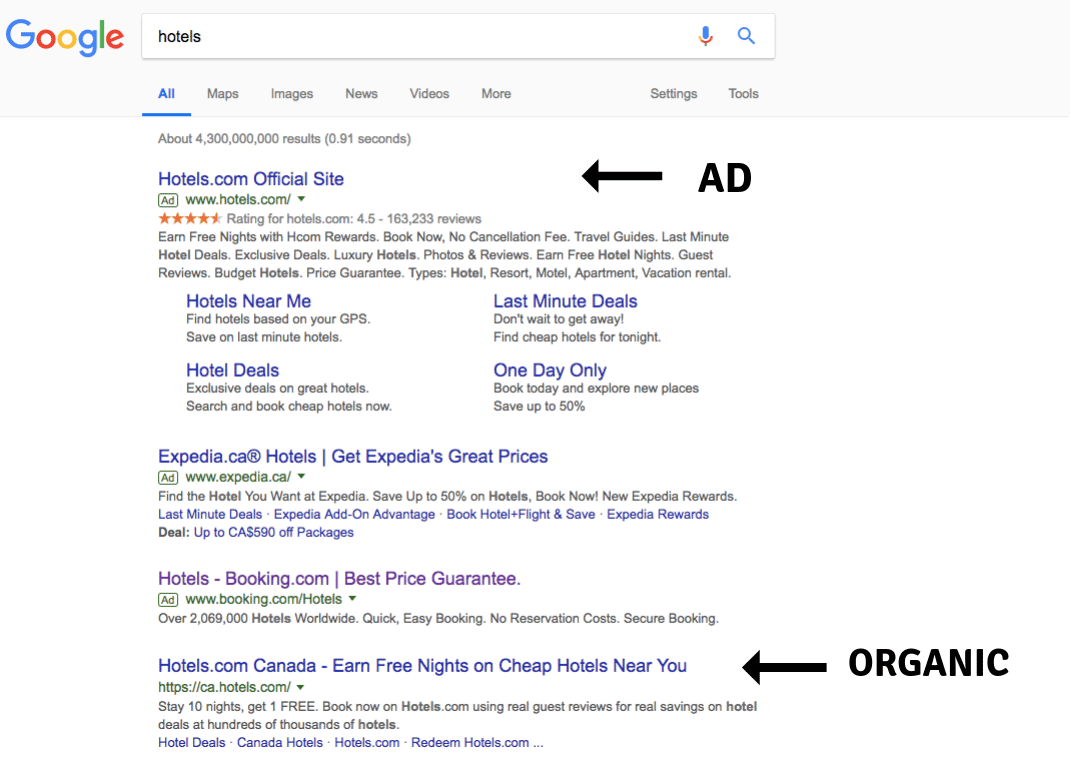 1. Reach the Right People by Determining Your Google AdWords Audience
Your advertisements shouldn't be one-size-fits-all. With Google audiences, your campaigns can be segmented toward users based on category interests, demographics, or even their position in your brand's sales funnel. When done correctly, audience targeting can be a powerful tool. It can give your spending a laser focus not otherwise achievable with general advertisements. However, choosing the right audience isn't as simple as it sounds. Not only does this extra step require research, but it also requires quite a bit of creativity and strategic thinking to prove effective--steps that a team of marketing specialists can handle on your behalf.
2. Target Intentionally Through Google AdWords Keyword Research
One of the most critical steps in a Google AdWords campaign is the process of keyword research. When choosing the keywords your brand should bid on, it's important to consider your location, the competition surrounding the keyword, the conversion rate, the cost to bid, and the relevance of the keyword, among a number of other factors. This research process will make or break your campaign because it makes the difference between your ad being seen or unseen. Why not leave the keyword research to the experts so you can focus on what your business does best?

Profitworks uses keyword research tools to sift through alternatives and choose the best options for your business.

3. Creating Compelling Google AdWords Ads
Anyone can create an advertisement, but not everyone can create an advertisement that works. Our team is experienced in creating compelling copy with engaging headlines and calls to action that convert. With each search result, you only have one chance to convince the user that you have what they're looking for. Our team will make it count.
4. Expect Routine Reporting and Testing
Once you've launched your Google AdWords campaign, the work doesn't end there. Your equally as important next step is to analyze and interpret your results. Based on the goals laid out before the campaign, how closely do your results match up? What do you need to alter to improve the results? Our team is actively looking for ways to surpass the goals of our clients, and we're constantly testing variables to improve results, including headlines, calls to action, landing pages, and more.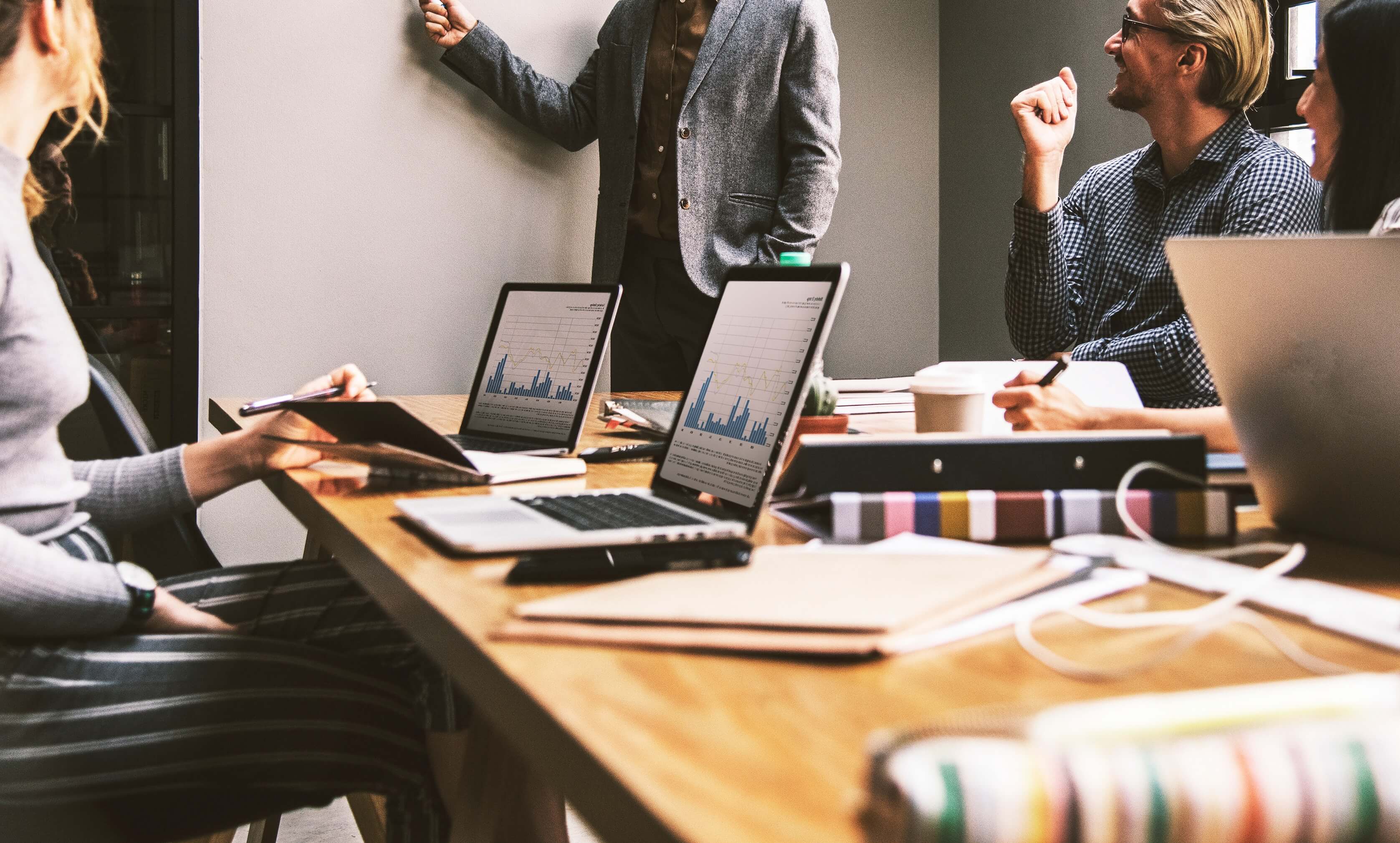 Profitworks help you achieve you goals through routine reporting and testing.

Get Google AdWords Support From Real People You Can Trust
With much of marketing becoming automated and impersonal, the benefit of working with people who understand and care about your business is immeasurable. Not only does the team at Profitworks want to see your Google AdWords campaign succeed, but we want to see your business succeed as well. That's why our staff are only a call away when you need marketing support.
Ready to chat with one of our representatives about how Profitworks can support your Toronto business with Google AdWords? Contact Profitworks today.
"Our overall sales to new customers has improved as a result of detailed analysis, proposed solutions and successful execution." -Tom (Business Owner & Customer)