In this podcast we explain in simple terms what search engine optimization is, how it is done, our philosophy towards SEO, and what kind of return on investment you can expect from search engine optimization. If after listening to the podcast and reading this article you determine that your business might be able to benefit from our SEO services feel free to send us and email to discuss further if our services would be a good fit for your business or not.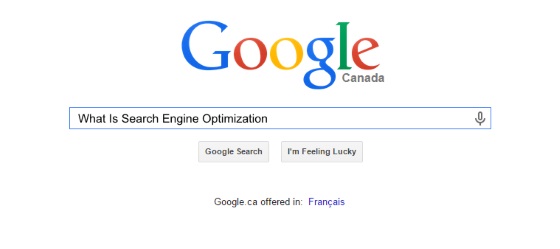 This email address is being protected from spambots. You need JavaScript enabled to view it.
Executive Summary
In summary, SEO stands for Search Engine Optimization and refers to the activities done to make a website rank higher in search engine search results. SEO is done by editing content, website coding modifications, keyword analysis, building backlinks and creating authoritative content. Search engines reward good SEO and penalize bad SEO. Creating high-quality content and working to improve website conversion are key to getting a good ROI from SEO. The ROI you should be able to expect from good SEO is in the range of $2.00 to $2.75 in profit for every $1.00 spent. 
Sales & Marketing ROI Podcast: Episode 8
The formula for ROI on Marketing initiatives used in this podcast is (Revenue - Variable Costs - Marketing Costs)/Marketing Costs. 
Listen to this podcast to learn what search engine optimization is

Subscribe to our podcast now - click here
View a full listing of all our podcasts - click here
The Return On Investment Of Search Engine Optimization
Profit per Dollar Spent for SEO = $2.75
To learn more about the return on investment, you can expect to get from search engine optimization click here. 
How we calculate ROI is the revenue a customer will generate over the course of 3 years (if the company sells a recurring revenue stream product) less the variable costs attributed to delivering those products or services, less the costs of the SEO service, divided by the costs of the marketing. If they sell a nonrecurring revenue product the formula is the same except the revenue is just that of the initial sale from the customers. Due to that we only look at the first 3 years of revenue for recurring revenue businesses, the numbers we state are actually understated for businesses of this type. It is too difficult to track the return beyond 3 years. If you have a business that generates recurring revenue from your customers the lifetime ROI or search engine optimization will be significantly higher than what we have posted here. 
You may wonder why across the site we site different amounts for the return on investment of SEO. This is because we update our data regularly so the amount of the ROI from SEO change from time to time going up or down, but it is always consistently in the 200% to 500% range. 
What Is Search Engine Optimization (SEO)
SEO stands for Search Engine Optimization. SEO is activities conducted on a website to positively affect the search engine rankings of a website or web page in search engine's (like Google, Yahoo, Bing etc.), results, It helps drive more traffic to a website some search engines.
Our Philosophy To Search Engine Optimization (SEO)
Search engines want to give their users the best results, the happier users are the more likely they are to use that search engine. The more users the search engine has the more money it can make off of advertising on the search engine. Thus if you do things to help search engines provide good information then you'll be rewarded, if you try to trick them then you'll be penalized. That is why at Profitworks, we try and help search engines deliver the best search results to users, which will be rewarded by the search engines in the long run, instead of trying to find loopholes in the search algorithm that will be eventually penalized.
The Goal Of Search Engine Optimization (SEO)
The end goal of SEO is to get conversion, or in other words, to generate sales for your business. This means developing your website to have the right text, images, colours, and image placement that compel website visitors to contact you and to buy. You can do this by using A/B page tests which determine what kind of layout, colours, images, etc. appeal most to clients and create the most sales leads. In addition, you can also use heat map tracking to discover which elements on a web page attract the most attention from website users. At Profitworks, we are not just concerned about traffic or website rankings, our main focus is the only measure that counts, which is how many more sales are we delivering for your business. 
Improve your website today. Download our report on The 7 Key Tasks To Increase Website Traffic.
Profitworks Small Business Services provides website traffic and website conversion optimization services which increase the number of sales generated from a website. We focus on actually tracking and reporting back to our clients on marketing program ROI for the activities we execute. To learn more about Profitworks and what we have to offer you, click here. Connect with us on Google+ or if you are just interested in getting new customers for your businesses. Feel free to click the, "Send Me Free Sales Insights" button below to get free advice on how to gain new customers.
Other Articles You Might Be Interested In
1. Building The Best SEO Company
2. Website Marketing ROI Case Study
3. Web Marketing Myth Or Reality?
4. SEO vs PPC - Why SEO Gets The Better Return On Investment