Domain authority is an important metric to examine when attempting to boost your website's ranking. Rise to the top of search engines with a free Ultimate SEO Checklist from Profitworks - download yours today!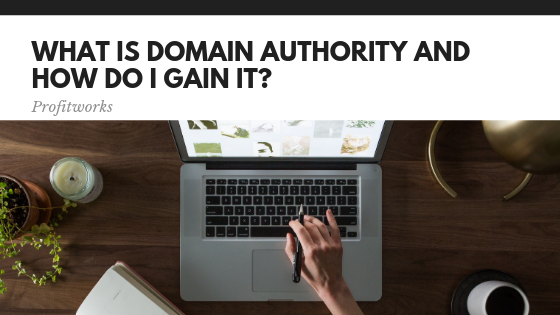 What is Domain Authority and How Do I Gain it?
Defining domain authority
The ultimate goal in relation to search engine optimization (SEO) is ranking in the top spot on page 1 in when someone is looking for what you are selling. Neil Patel defines domain authority as "a ranking metric developed by Moz that predicts how well a site will rank." DA is measured on a scale of 1 to 100; the closer you are to 100, the more traffic and better ranking you'll have. A low DA can result in a significant loss of traffic and a steep slide down the rankings.
To check your site's DA, you can use a free tool from Moz called Open Site Explorer. Simply enter your site URL into the search bar, and your DA will be listed underneath the "Authority" heading. 
Moz has an algorithm they use to measure DA, and they don't reveal exactly what goes into it - there are, in fact, over 40 factors that are used to figure out DA!
Keep reading to find out a few ways to gain domain authority for your site.

Moz's domain authority tool helps you rank high on search engines and get your product out there.
How to gain domain authority
1. Maintain a healthy link profile
Your link profile is all of the backlinks your site has earned.
Backlinks are incoming links to a website, so when a page links to any other page, it's called a backlink.
What not to do
The idea is backlinks are to be gained organically, and Google has strict rules against manipulating backlinks:
The following are examples of link schemes which can negatively impact a site's ranking in search results:
Buying or selling links: This includes exchanging money for links, or posts that contain links; exchanging goods or services for links; or sending someone a "free" product in exchange for them writing about it and including a link.
Excessive link exchanges: "Link to me and I'll link to you" or partner pages exclusively for the sake of cross-linking.
Guest posting campaigns - Learn more here.
Using automated programs or services to create links to your site.
Requiring a link as part of a Terms of Service, contract, or similar arrangement without allowing a third-party content owner the choice of using nofollow or another method of blocking PageRank, should they wish.
What to do
So how do you get good backlinks? One proven method is to use a Q&A site like Quora.
There, you can respond to queries specific to your product or service, linking back to your website so those who are interested can learn more about your business. If you use this method, remember to write an actual answer as opposed to simply linking to your own content.
For more ideas, here are 10 Smart Ways to Earn or Build Backlinks to Your Website.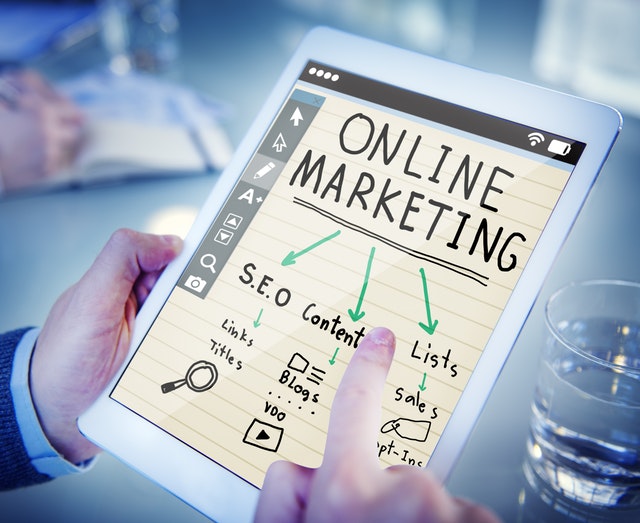 Backlinks are important and are to be gained organically.
2. Create high-quality content
The reality is you won't gain domain authority if your website's cupboards are bare. 
If your content isn't great, no one will visit your site. And if no one visits your site, your domain authority won't improve. However, if you produce comprehensive and informative content that answers your customers' most burning questions, you'll notice a difference in your site's ranking.
You don't have to use long, complicated sentences and huge paragraphs. Keep your writing style simple, and be sure to use a variety of images, infographics, and video to help break up content and add visual appeal.
3. Be aware of on-page SEO details
SEO should be a big part of your overall marketing strategy, and you want to make sure you're not overlooking the little things.
The team at Profitworks has worked with countless business owners in the same position as you, and we know how frustrating it can be for small business owners to get their website on their map. To help individuals just like you, we've created the Ultimate SEO Checklist - a free tool that clearly outlines the steps you can take to maximize the number of website visitors your brand is getting every month.
Benefits of this checklist include:
- Detailed descriptions of each step as well as the benefit for your website.
- Interactive checkboxes to help you follow along as you progress through the steps 
- On-page, internal and external SEO techniques to help you maximize your website effectiveness in search engines
- Attractive layout that simplifies SEO for beginners 
Gaining domain authority is possible - contact us to get started today.

Trust Profitworks to help you gain domain authority!
Profitworks Small Business Services provides website traffic and website conversion optimization services to increase the number of sales generated from a website.
The focus of our services is on increasing domain authority and sales, and providing a positive return on investment!
To learn more about Profitworks, click here.
Feel free to connect with us on Google+, or if you are just interested in getting new customers for your business, contact us today!
If you're interested in our free SEO checklist, click on the button below!