There are a lot of tools out there that can help improve your SEO. It's difficult, however, to determine what a tool is really good at and which is best for you and your business. This article will highlight some of the best tools out there, what their best features are, and how businesses can choose which ones they need. 
Ranking well in Google is a necessity in today's eCommerce-driven world. Online purchases are growing and businesses need to be poised to capture the traffic as consumers search for their products.

5 Tools to Improve Your SEO
STAT
What are its capabilities?
STAT allows you to track large keyword segments to show your site's performance across a wide variety of valuable terms for your business. STAT takes snapshots of the SERPs (search engine results pages) for the terms you are tracking throughout the day. It compiles where the URLs you've listed are ranking throughout the day and shows the average rank for each day.    
Where does it shine?
This tool is fantastic with its keyword tracking capabilities. STAT can track thousands, or even hundreds of thousands, of keywords, segmented into easy-to-follow groups. The user interface (UI) is easy to understand and simple to manipulate in order to give you the data you need.      
Why is this important for SEO, and how can it impact your business?
It's incredibly important to be able to see where your target pages are ranking for your target keywords. However, watching the trends over time is even more important so you're able to see the impact of the changes you're implementing. STAT can also track your competitors for the same terms so you can easily see how the SERPs are evolving over time versus your top search competitors. This will allow you to target the right competitors, in the right areas, to gain the most ground or outpace them.
Is this something you need? 
If you find yourself going to Google often to determine how your site is performing in the SERPs, STAT could certainly be the tool for you. If you are purely interested in monitoring URL performance from a keyword ranking standpoint, consider STAT your solution. 
How much does it cost?
STAT starts at $720/mo and will scale with you from there. You can pay as you go beyond that depending on the number of keywords you want to track. This is great for growing businesses that are planning to expand their product sets and therefore need more to monitor as they grow.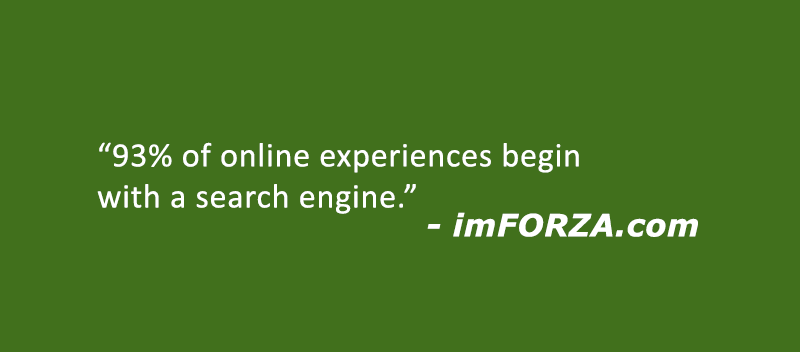 SEMRush
What are its capabilities?
SEMRush is a great example of a "one-stop-shop" to improve your SEO. It has everything from keyword data, link building analytics, competitive research, and more. You can create custom dashboards that track the data you want to see. SEMRush is a great tool for doing research prior to launching new outreach campaigns, implementing on-page changes, or even before deciding which keyword categories you should be targeting.
Where does it shine?
In my opinion, SEMRush stands out because of its keyword research capabilities. It's such an easy way to check your instincts on particular keywords before targeting them with a link-building or content campaign. Simply search for a keyword within SEMRush, and you'll be able to see that specific word's search volume, competition levels, and alternate words within its category. 
Why is this important for SEO, and how can it impact your business?
SEMRush is important because it can stand as your sole place for all things SEO. I will say, however, that the displays can be a little convoluted, so it can take a second before you really know what you're looking at. Understanding everything about your site, and your competitors' websites, is the cornerstone of a great SEO strategy. SEMRush can help guide you along the way, and it's a great tool overall.
Is this something you need?
If you are looking for just one tool for all of your SEO needs, SEMRush is a great choice. If you don't want to rely on multiple tools or companies and need a single place to establish comprehensive SEO strategies, you can't go wrong with SEMRush.
How much does it cost?
SEMRush accounts vary from $100, $200, and $400 from "Pro", "Guru," and "Business" accounts respectively. They also have "Enterprise" pricing that can be determined on an individual basis.

Ahrefs
What are its capabilities?
Like SEMRush, Ahrefs wants to be your go-to tool to improve your SEO. You can plug in your specific target pages or your entire domain to look at dashboards with current linking domains, keyword performance, and even ad campaign tracking. I would argue the same type of information can be found with Ahrefs as with SEMRush, but this tool has an additional trick up its sleeve.
Where does it shine?
The content explorer tool. This tool is a great way to get started on the content marketing strategies you're using to boost SEO. You can type in any topic, phrase, or keyword, and the tool will show you all of the current content that's performing well for those phrases. You can see the post's organic traffic, total backlinks, and even social stats. It can give you a snapshot of the content you need to be creating if your site wants to rank for terms regarding a specific topic or keyword.
Why is this important, and how can it improve your SEO?
Content is incredibly important in today's SEO landscape. As Google becomes more and more sophisticated and is able to find niche content for more long-tail search queries, producing content your audience wants to see is paramount. Google wants businesses to act as the experts they are and provide helpful content for users. The Ahrefs content explorer will help you understand what content is performing well and will show you the path to creating your own great content.
Is this something you need?
If you have a blog without a clear strategy or need a high-level tool to help you get started with your SEO, Ahrefs will be a great help. To be fair, the graphs can be difficult to interpret if you're a newcomer to the SEO world, so it may not provide explicit answers. Competitive analysis is certainly possible with Ahrefs, but it's not the best tool for that. 
How much does it cost?
There are four pricing plans available, including $99, $179, $399, and $999 per month. There is a 20% annual discount if paid upfront.

Moz
What are its capabilities?
Moz is another platform that will serve many of your SEO needs from a link building and content perspective. They launched their new "Link Explorer" tool, and it's been a great way for SEO professionals to monitor their domains' backlink profiles. Moz has great capabilities for competitive analysis, content exploration, and keyword research.
Where does it shine?
Moz's design and ease of use are why I call it the "Apple of SEO." They have a clear focus on serving SEO newcomers and deploy simple design techniques to make their tools easy to understand. New users can easily find specific data points within the tool, and perhaps more importantly, see what's most important and what to do about it.
Why is this important for SEO, and how can it impact your business?
SEO can be very difficult to get into and overwhelming if you don't understand the basics. Moz is an industry leader in providing great service and great content for people who are trying to implement SEO into their online strategies. They may not have as many in-depth reporting capabilities as the tools previously mentioned, but that can be totally fine in some cases.
Is this something you need? 
If you don't want to get too far into the weeds with your SEO research or are new to the SEO world, Moz is perfect for you. It's "lightweight," intuitive, and still provides great information. It's also a great hub of information in the event you are still learning and need to determine what exactly you need to know!
How much does it cost?
Moz, like the other tools, has different account levels based on your needs. The levels are "Standard", "Medium", "Large", and "Premium," with monthly costs of $99, $179, $249, and $599 respectively.

ScreamingFrog
What are its capabilities?
ScreamingFrog is very different from the previous tools, but I wanted to include it because the service it provides is so valuable when it comes to SEO. This application crawls a domain and tells you everything you need to know from an on-page perspective. Most of the tools we've highlighted so far monitor how your website is performing out in the wild with search engines and users. They do not do a great job of telling you exactly what's happening internally on your site. 
Where does it shine?
This app is the best at auditing your website and letting you know where things are working and where they are not. It points out all your broken redirects, missing meta descriptions, and repetitive title tags. It will highlight which pages are missing SEO elements, which ones have elements that are duplicates, and so much more. 
Why is this important for SEO, and how can it impact your business?
It's easy to lose focus on your back-end page development while you are so focused on content, keyword research, and link building. ScreamingFrog ensures you have a fast way to audit your site and catch mistakes you've made as you grow your site. Your on-page elements are incredibly important when trying to rank organically in Google's results. Having a tool that tells you when these elements are too long, too similar to others, or missing altogether is incredibly important.
Is this something you need?
If you find yourself without a good process for auditing your pages, or if you have too many pages to review manually, you should seriously consider ScreamingFrog. It can scan your entire domain and make it easy to identify which pages need work and what you need to do to them.
How much does it cost?
There is a free version of ScreamingFrog, however, it will only scan the first 500 URLs it finds. The full version is only $149/year, so it shouldn't be too much of a stretch for your business to begin crawling your entire domain.

Improve Your SEO With Profitworks
!
The tool(s) you choose to help you along your SEO journey are ultimately up to you. There are certainly more available than the ones outlined here. If you aren't using anything now, any of these five SEO tools will start you on the right path to online success. 
You can also download the Ultimate SEO Checklist from Profitworks!
What Profitworks Clients Are Saying:
"We saw not only an increase in website traffic, but more importantly in the quality of leads. It means we are spending more time on the things that truly make a difference to our business." - Dave Mattingly
Profitworks provides small to medium businesses with a marketing option that has the same end goal that you have...to get a good return on investment from your marketing dollars. To book an appointment to discuss further, click here!

About the author
Brian Thomas: Contributor to Enlightened Digital, long-distance cyclist, and lifelong advocate for women in business from Philadelphia. Tech and business are my lifeblood, but I'm also a fanatic of brewpubs and just about every sports team in Philadelphia.