Businesses in the world today are being modernized by the use of technology. The use of WooCommerce on Wordpress is growing quickly. The selling of physical goods or services has been highly promoted today by the use of the online platform.
Wordpress has provided businesses with the best tools for the creation of an e-commerce website with an affordable budget. A large percentage of sites today are powered by WordPress. This is because it is a compelling and scalable platform and among the best. 
Here is an essential approach to WooCommerce on Wordpress that the WordPress Developers use.
How to Install WooCommerce on Wordpress
Secure your domain and hosting provider
This is a unique website address. The right domain name can be bought from a variety of providers. Businesses should keep their domain name very close to the brand name as much as possible. The name should be short and memorable. 
After obtaining the business domain name, securing a hosting provider is another crucial step. Websites require hosting. This is comparable to hiring a spot of internet land.
It is always advisable that businesses adopt a patch with enough space for growth. During the selection of the best host provider and type of host, the company should consider the type of store being established. Shared hosting is not recommended, as sharing a server with other websites exposes your site to risk if other sites are hacked.
Click on the image above to get started with your WordPress site.
WordPress installation
Installation of Wordpress is an essential step. 
WordPress is well-known for its ease of installation. Many web hosts now offer tools (e.g. Fantastico) to automatically install WordPress for you.
However, if you wish to install WordPress yourself, follow their helpful guide.
WooCommerce on Wordpress is usually provided for free to beginners as a plug-in. Click the image below to get started.
WooCommerce can help sell your products online!
Theme selection
One of the best advantages of using WordPress is that it can be exclusively customized by editing or adding to the HTML code of the site.
A simple yet attractive Wordpress theme can not only make your site simpler to navigate, but it can also help potential customers make a purchase more easily.
In other words, your theme is the face of your site and plays an important role in how users, as well as search engines, interact with it.
Products addition
With the installation of the jetpack, which is the last stage of WooCommerce on Wordpress configuration, the screen will display an invitation for product addition.
All the products uploaded will be accompanied by the name of the product, price, image of the product, product description, and product category.
The procedure for adding products on the website is mainly dependent on the type of product to be added. WooCommerce provides a comprehensive guide on how each product is added or uploaded.
The content writer must also consider the information included with the mindset of the users of all stages on your website. At this level, product descriptions are also necessary. They should be short but helpful. High-quality product images are also added. A good quality camera with a simple background can produce fantastic product images. The use of several product images is highly recommended.
A privacy policy is also an essential aspect of any website. Wordpress emphasizes the selection of the privacy policy page before making a website public. Click here for help with uploading the privacy policy.
Also, at this point, you can review the content to ensure that there no errors.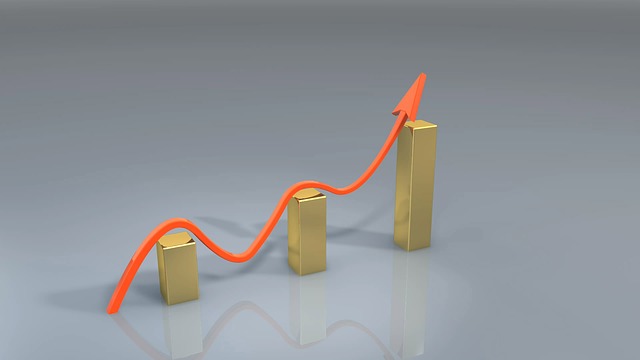 WooCommerce on Wordpress can help your sales grow year after year.
Additional plug-in installation
Highly rated and recommended plug-ins for an online store can be added alongside WooCommerce on Wordpress.
Yoast for SEO is one of the great plug-ins to consider adding. The best online store cannot be useful if users can't search and find it. This plug-in helps promote higher search engine ranking.
Handling card payments on your website requires high levels of security. Therefore, security plug-ins like Secure are essential. The Site Reviews plug-in for reviewing comments or responses from users is valuable. Research has shown that social proof prompts customers to take action. A product with positive reviews will attract many customers.

If you are interested in getting more customers for your business, download the free Ultimate SEO Checklist today!
Conclusion
WordPress is an e-commerce giant. It is providing many online shops with the best quality services. WordPress has provided varied ways of establishing online stores for all kinds of markets and types of products. The above steps have been simplified as much as possible to guide users in developing WooCommerce on Wordpress.
Author Bio: I'm Naman Modi Serial Entrepreneur, Business Blogger, Digital Marketing Expert, CEO & Founder of Naman Modi Digital. I'm passionate about exploring and writing about development, technology, and digital marketing trends. I also manage my personal blog at https://www.namanmodi.com/blog/ where I actively share my thoughts on digital marketing, development and trending technologies.
Trust Profitworks for help with Woocommerce on Wordpress!
Profitworks Small Business Services provides website traffic and website conversion optimization services to increase the number of sales generated from a website.
The focus of our services is on increasing sales and providing a positive return on investment!
To learn more about Profitworks, click here.
What Profitworks customers are saying:
If you are interested in getting new customers for your business, contact us today!