In this blog article and podcast we are going to talk about how to measure the effectiveness of your search engine optimization. We will discuss what goals you should be tracking, how to evaluate your website compared to the competition and how to measure the sales performance of your website. If you would like to see how your website traffic compares to your top competitors you can click here and we will send you back a report free of charge. Click here if you are interested.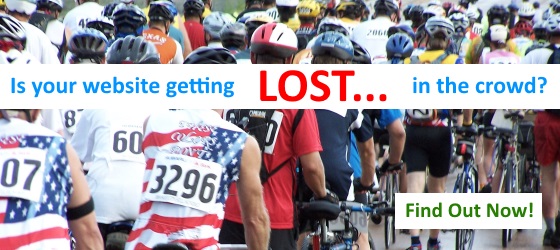 Executive Summary
 - Profits delivered to the business from the website is the key metric measure to determine the effectiveness of your search engine optimization efforts, in order to track profits you need to track the amount of sales that have come from your website.
 - You can determine the profits derived from your search engine optimization efforts by looking at the sales from your website prior to conducting SEO compared to after conducting SEO.
 - It is important to keep an eye on your competitors to see how their website is performing and to compare how the activities they are implementing are performing compared to your own online initiatives.
 - You can compare how you are tracking versus your competition by using website ranking tools like Alexa. Click here to get a free report on your competition from our staff.
Sales & Marketing ROI Podcast: Episode #24
How to Measure Your Search Engine Optimization Effectiveness. Click the link below to listen to the podcast. 
Listen to this podcast- click here

Subscribe our podcast now - click here
View a full listing of all our podcasts - click here
How to Measure the Success of Your Website
When evaluating the success of your website you must first evaluate what the goal of your website is. Most business websites have the goal of generating sales for their business by allowing potential customers to learn about their product and contact them to request a quote and/or purchase their services. 
With that goal in mind, there must be a way of tracking that goal. Let us assume that a business generates 50 sales per month of their respective service/product. Of those 50 sales, there will be a wide range of sources where they came from. Sources can include things such as customer referrals, walk-in traffic (from seeing your sign), sales from your website and a magazine/newspaper ad, etc. Really anything that is part of your marketing plan or that customers mention as the method for how they found you. It is essential that a business is able to differentiate where different sales are coming from in order to properly evaluate the strength of their marketing initiatives, including their website and search engine optimization efforts. Often businesses wonder how they can get this information on what the source is of each sales transaction. This information can be collected very easily by simply asking your customers and incorporating this step as part of your standard sales process. A great places to start is to complete a score card of the results from your website. If you are looking for a quick and easy score card to fill out click here. 
Determining A Baseline for Your Website
In order to measure the current success of your site, you must evaluate how many sales it is generating on its own, without any sort of search engine optimization. If we use the business in the previous example (50 sales per month) let us assume that 5 of those come from their website, for a total value of $10,000 ($2,000 per sale).
Determining Sales and Profits from Your SEO
In order to measure the success of SEO, a business must first determine how much a web sale is worth to them. Continuing with the business in the previous section who makes 5 sales per month from their website, we have established that a sale for their site is worth an average of $2,000. Of that $2,000 we must then determine how much is profit. For simplicity, we will say the business has a 10% profit margin per sale, which means an average profit of $200 per sale. 
If we assume that the business is utilizing an SEO plan that costs them $500 per month in either cost to an SEO specialist (such as Profitworks) then it follows that they must generate an additional 2.5 sales per month from SEO in order to make a profit ($200 x 2.5 = $500 meaning a break even on SEO for that month). Any sales beyond 2.5 will be pure profit, as the cost of the SEO has been completely covered by the first 2.5 sales transactions that month.
A business can then determine the sales and profit success of their SEO efforts by analyzing how much revenue is being generated each month, what marketing sources are generating that revenue and if the additional profit from sales attributed to SEO generates more profit than its cost.
"I've found Profitworks to be tenacious and adaptable to the challenges our industry possess"
Blair - Business Owner & Customer
Read More About What Our Customers Say
Sales Tracking with Profitworks
Profitworks holds sales tracking as an essential service for all of our clients to set up for their website. Properly tracking the sales results from their website allows for business owners to accurately see how effective their SEO plan is and it also allows for Profitworks to track the effectiveness of the SEO plan that we have implemented for the business.
If your business requires sales results tracking to be setup Profitworks is able to fully assist with that process and provide full sales data in our weekly reports as well as 6-month reviews with a full ROI analysis. For more information on how to calculate the ROI from your search engine optimization effort read our article "Is Search Engine Optimization Worth The Money."
How to Estimate the Strength of Your Competition 
An additional helpful way to determine the success or lack of success of your website is by tracking how your website's traffic ranking is moving over time compared to the websites of your top competitors. In addition, there are a large amount of valuable insights that can be learned from looking at what your competitors are doing (and not doing). The best free tool that Profitworks is aware of to assess competitor websites is Alexa (free version).
Alexa allows you to punch in a website URL and get an estimated traffic rank for their website, as well as the top keywords that lead to their website. The ranking data is estimating where you website ranks out of all the websites in the world in terms of traffic. So Google would rank #1, Facebook #2 etc. This means the lower the rank number, the better it is and the higher the traffic that website has. So you want to have a lower rank number for your website on Alexa than all of your competitors.
Profitworks uses this data to get traffic estimates for competitor websites. The keyword information is valuable when looking at websites that generate a consistent amount of traffic (100+ per week) as this information can provide ideas for keywords and content that you can target to take away business from your competitors. For competitor websites with little to no traffic, there is not any information available about them on Alexa due to the such a small data set. If you would like to see how your website traffic compares to your top competitors you can click here and we will send you back a report free of charge.
Using Alexa
Once your enter a website's URL into Alexa the top thing you will see is a website ranking. This number is a popularity ranking of the website on the internet. A website with rank 1 will be the website that Alexa ranks as the top site on the web (Google.com is the top website as of the time of this article). Your business website will likely rank somewhere between 30,000,000 to 250,000 depending on its traffic. The lower the rank you attain the better. Even more important is how your rank compares to that of the rank your competitors have. The last thing you want to see is that one of your competitors has a significantly lower rank than you as that means they are dominating you in the online space.
For example: if you are a local signage company that operates in a city of a population of 250,000 you will likely get a few hundred visitors per week to your website. Of those visitors, approximately 40% should be from your local region. If your direct competitors are similar companies (small business that operates with the city) you would expect their website to perform roughly the same as yours. If their website is performing better you need to evaluate what their website is doing that yours is not. If their website is performing worse than yours, you need to evaluate what their website is missing that yours has to ensure you keep this advantage.
If your competitor is a large company that operates across your region, country or continent, expect their website to be much larger than yours in terms of traffic since they have a much larger "local region" (areas in which they operate). In order to combat their higher traffic, you will want to make sure you are winning online locally. To do this type in a few key search phrases in google and see where you rank compared to them. If they are consistently showing up higher than you, you may want to consider getting some SEO help to outrank them. If you are not sure you understand how to do this, we can do it for you.
Get A Free Review Of Your Website From One Of Our Website Conversion Experts
Complete With Our Top 5 Recommended Changes Specific To Your Website To Improve Sales
Profitworks Small Business Services provides website traffic and website conversion optimization services which increase the number of sales generated from a website. The focus of our services is on increasing sales and providing a positive return on investment. To learn more about Profitworks click here. 
Improve your website today. Download our report on The 7 Key Tasks To Increase Website Traffic.
Other Articles You Might Be Interested In
1. SEO Tips For B2B Small Businesses
2. Is Search Engine Optimization Worth The Money?
3. Building The Best SEO Company
4. SEO vs PPC - Why SEO Gets The Better Return On Investment